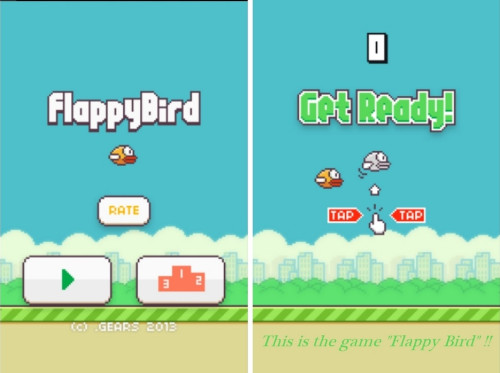 Apple and Google have begun rejecting games with "flappy" in the title on their app stores, according to a report from TechCrunch.
Despite the removal of the Flappy Bird game from app stores by its creator, the demand for it is at an all-time high. App store top-lists are now filled with clones of the game and it looks like Apple and Google have started rejecting clones.
According to the report, Flappy Dragon of Vancouver-based game designer, Ken Carpenter of Mind Juice Media, was rejected by Apple when he tried to submit it to the App Store. Apple told him: "We found your app name attempts to leverage a popular app."
Even though Apple and Google have started rejecting apps now, it looks like their efforts have come a bit too late. Flappy Bird clones have climbed to the top of the app store and it looks like they are here to stay.
At the moment, four of the top ten free apps on the store are Flappy Bird clones.
Even though only two of those four apps have the word "flappy" in the title, all the clones use a naming similar scheme that allows fans of the genre to spot them with ease.
Examples include Splashy Fish, Ironpants, Flappy Bee, Flappy Plane and Flappy Super Hero Flappy Flyer.