Flappy Bird: Easy Way to Beat Annoying Game [VIDEO]
Beat Flappy Bird easy way (video) or use hacks and cheats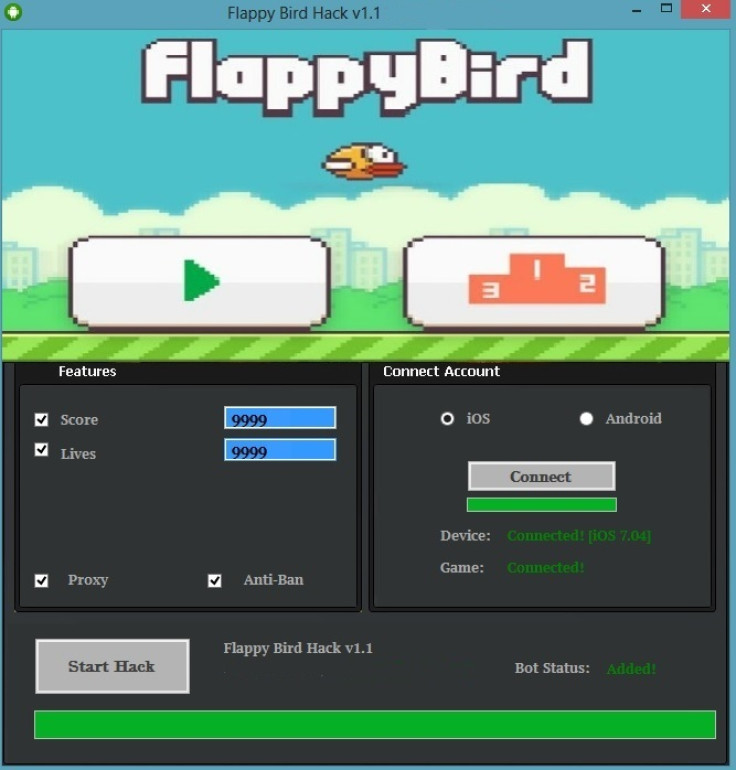 Flappy Bird has been making waves in the mobile gaming industry ever since its release on the App Store, thanks to its simple yet annoying gameplay.
The creator of the game, Dong Nguyen, has reportedly decided to shut down the game availability from Sunday, 9 February, citing the reason that the game's immense popularity has ruined his simple life. The game has been downloaded over 50 million times, yielding a turnover of £30,000 per month to its developer.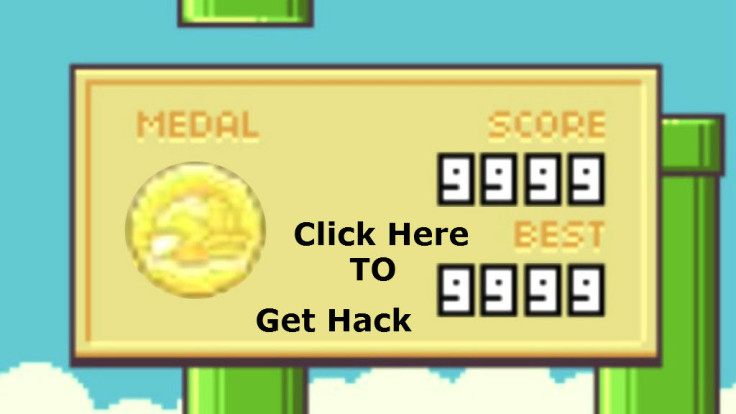 Nevertheless, another frustrated Flappy Bird fan has revealed a sure-fire method to beat the game in his tricky little video. Though this game initially feels ridiculously hard to master, you might just acquire the skills needed to beat it with enough practice and time.
Tip: Just keep tapping your finger on the designated position of the screen to allow the bird to fly higher or lower, while avoiding obstacles (check the video for more tips).
As Redmond Pie reports, the Flappy Bird game is based on the design aesthetics of Mario Bros and follows the platform mechanics of the legendary game, coupled with the old helicopter gameplay elements.
Watch the video below and follow the demonstration closely to get yourself into the groove and outplay your buddies, while you push up your reputation points as an ace player.
The video lasts barely a minute and a half, so you can learn this technique instantly. However, be advised the video may not show anything that you already are aware of, but with one exception.
If you are still interested (after watching that stupid bird and the phone bite the dust), grab the game free of cost from Apple's App Store (download here) or Google Play Store (download here) before it is taken down by its creator.
Flappy Bird Cheats and Hacks
Those looking for some powerful game cheats, just download the hack from here.
Check out how to use the cheats in the screenshot below: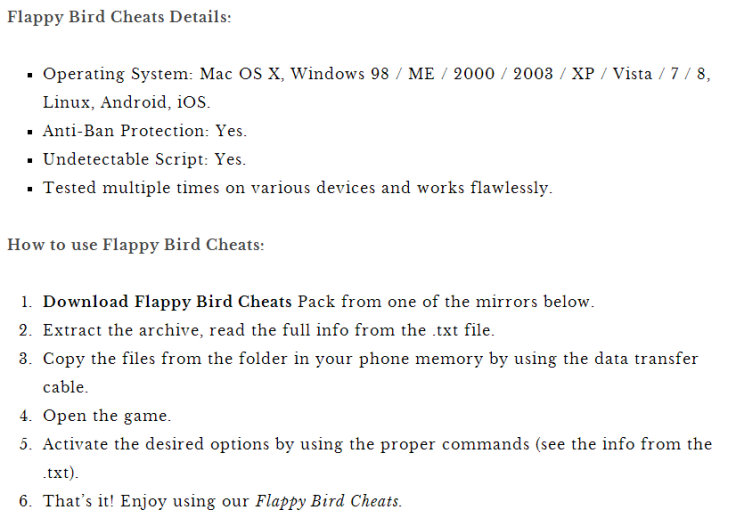 © Copyright IBTimes 2023. All rights reserved.