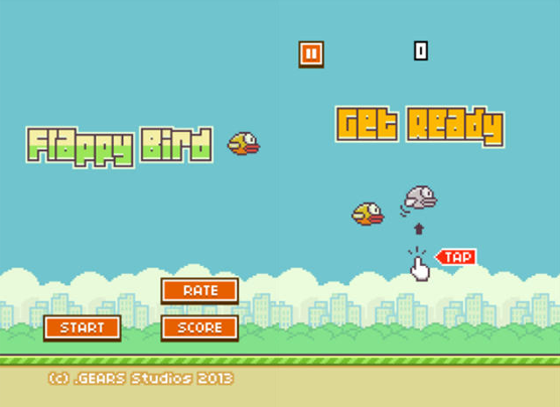 Dong Nguyen could be bringing back his enormously popular, hugely addictive Flappy Bird this summer with an all-new multiplayer component.
CNBC correspondent Kelly Evans tweeted that the highly-anticipated return of Nguyen's game would be back in August, adding co-worker Eli Langer adding that it "won't be as addictive" as the first iteration of the mobile game.
CNBC producer Donna Burton also tweeted about the news, saying that the Flappy Bird creator has been at work on lots of games, saying the next one would be about a "guy jumping from building to buildings.
Flappy Bird was released in May 2013 but boomed in popularity back in January – leading to Nguyen pulling the free game from iOS and Android stores in February due the huge level of attention both it and he were receiving.
A return for the series always seemed inevitable given Flappy Bird's huge level of success.The game sees players tap the screen to raise a bird and navigate it through a series of pipes. Passing a gap between pipes scores you one point, the aim being to get the biggest score possible.
It was claimed during the height of Flappy Bird's popularity that Nguyen was earning $50,000 (£30,000) a day through advertising.
People who had downloaded the game prior to it being pulled from iOS and Android stores were still able to keep it. Consequently mobile phones with the game on it started appearing on EBay, with some bids coming in at around £55,000.
A sea of Flappy Bird clones appeared soon after Nguyen's decision, and a number of parodies as well.