Flappy Bird Meets 2048 in Free Hybrid Game - Flappy 48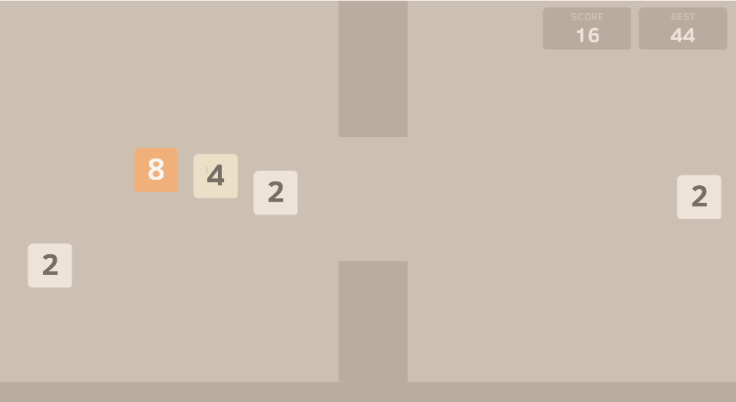 Two of 2014's most popular, frustrating and cloned games have been spliced together to create a nightmarish flying/maths hybrid called Flappy 48.
2048 and Flappy Bird have been downloaded millions of times since their respective releases over the past year. Flappy Bird was popular in January 2014 before its creator Don Nguyen decided to pull the plug and make the game unavailable to download back in February.
Maths puzzler 2048 meanwhile is enjoying its success right now, having sat atop the iTunes App Store free chart for many weeks.
Both games have proven controversial. Flappy Bird was criticised for using assets similar to that of Nintendo platformer Super Mario Bros, while 2048 has been called a rip-off of Threes, a very similar paid-for game released before 2048.
Flappy 48 is a free browser based game created by Dan Moran, a fourth year Computer Science student at Queen's University in Ontario, Canada. He's created a number of other games also available to play on his site.
He calls Flappy 48 "the ultimate flapping/exponential growth crossover you haven't been waiting for."
In it you control a flying number 2 square. Clicks and space bar hits will raise or lower the number, which you must fly into other numbers. If the numbers match they will combine (2+2=4, 4+4=8 etc) and if they don't a trail of numbers will be created that you must guide.
You can play the game here, but be warned: it's actually not that bad. It may even be better than Flappy Bird.
© Copyright IBTimes 2023. All rights reserved.