The Originals season 3 fall finale found the Mikaelson family celebrating Christmas, but the merriment didn't last long. The show has gone on a winter hiatus and will return with new episodes on Friday 29 January 2016 on the CW.
In episode 9, Klaus and Cami finally gave in to their feelings and kissed, but their happiness ended abruptly. The hybrid wakes up to find a lifeless Cami lying in bed with her throat slashed, thanks to his vengeful ex-girlfriend Aurora.
Fans of the series are not too happy about the sudden twist regarding Cami and have shared their unhappiness on Twitter.
But given the fact that The Originals is a supernatural series and we have seen many characters come back from the dead, fans are hopeful that Klaus will find a way to bring Cami back.
Also, Rebekah (Claire Holt) returned to celebrate Christmas with her siblings, but it ended with her begging for a mercy stabbing from her brother Elijah (Daniel Gillies) because of Strix's curse in the winter finale episode. Elijah's deed furthered the prophecy that the Mikaelson family will fall "one by friend, one by foe and one by family."
The Originals creator Julie Plec teased what was in store for the Mikaelson brothers in an interview with Variety. Plec hinted that Cami is still alive and revealed, "This isn't the last we've seen Leah Pipes grace the screen of this show. The question is what context we'll see her again and just how tragic that will be."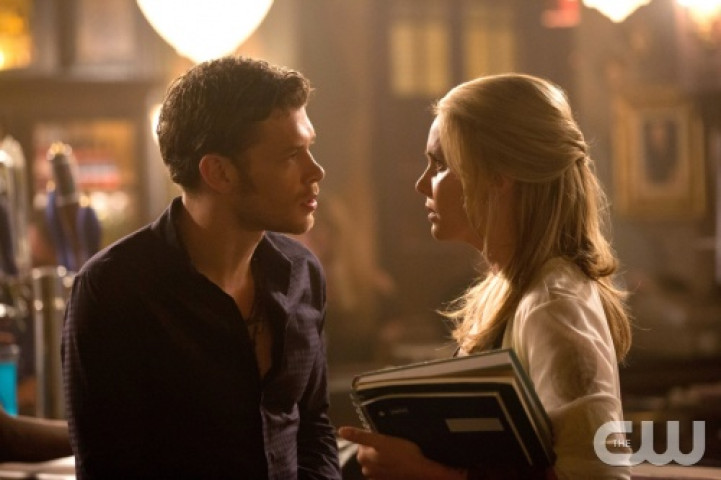 When asked about Cami's tragic moment, the creator teased that the scene was important to showcase Aurora's jealousy. She said, "We believed it was important to show Aurora's instability, jealousy, insecurity and viciousness in the worst way possible — that hell has no fury in the way that only a horrible ex can do. This was a horribly extreme result of Aurora feeling slighted and that Klaus doesn't love her enough and has cemented her as one of the big villains that we have to deal with."
The creator also teased a vengeful Klaus in the upcoming episodes. Julie teased, "Well, there's nothing more fun than a pissed off Klaus. In spite of the turn of events for him, he does get the bite of the vengeance bug. Once he finally gets his hands on Aurora, it's not going to be pretty."
Talking about Elijah and Rebecca's heartbreaking scene, the creator said, "I love that scene so much. I thought Daniel Gillies was so good in that scene."
"He's really heartbroken, especially given how he feels about daggers in general, to be the responsible big brother and do the right thing for the family as a whole. In this particular case, he understands that Rebekah needs to be put down. In spite of wishing there was another way out of this, he understands that this is the best strategy," Plec admitted.