The CW has released the official synopsis for The Flash season 2 finale, which teases an epic showdown between Barry Allen and Zoom, aka Hunter Zolomon. Episode 23 titled The Race Of His Life will air on 24 May at 8pm EST on The CW.
The synopsis for the season 2 ending chapter reads as follows: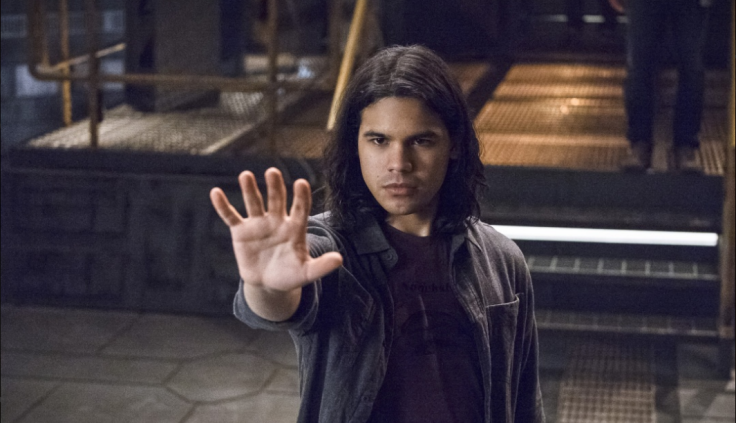 Carlos Valdes, who plays Cisco Ramon, teased Barry and Zoom's ultimate "showdown" in season 2 finale. He told Entertainment Weekly: "First of all, I think "showdown" is right; that's the right word to use. I've been looking for the right word to encapsulate what happens in the finale, and 'showdown' is the perfect word. As far as Cisco's function in that showdown, literally everybody on the team has their own unique function to play in the plans to stop Zoom. It becomes riveting in that way. "
According to the actor, Cisco plays a vital role with his powers to stop Zoom. Valdes explained: "Everybody has to be focused and the plan has to go through without a hitch. There are no backup plans anymore. This is it. The energy funnels itself into this big showdown event that takes place in the finale. Cisco, like everybody else, plays a vital function, and his powers have a lot to do with that."
Tom Cavanagh, who currently plays Earth 2's Harrison Wells in the show, teased death and crazy stuffs in The Flash season 2 finale. He told DC All Access: "Crazy stuff happens.... That's what we do at DC. We don't be like, 'Well we did that well, let's just repeat that.' We don't do that. We don't go like, 'Ah, they've had enough thrills,' we don't do that either. Should we have someone die perhaps? I don't know, maybe."
What do you think will happen in The Flash season 2 finale? Let us know your opinions in the comment section below.