The Flash season 2 is still far away, but new details about the superhero series have been revealed online.
The pilot season ended with Eddie killing himself, thereby erasing Eobard Thawne from existence, and Barry trying to close the worm hole created by the rift in the time space continuum.
The Flash season 2 premiere date
Den of Geek speculates The Flash season 2 premiere date, by comparing it with its parent show Arrow's premiere date.
"Every single season of Arrow has premiered on the Wednesday night before the start of New York Comic Con. This year, New York Comic Con kicks off on Thursday, October 8th. Therefore, I'm pretty sure Arrow season 4 will start on Wednesday, October 7th. And since last year, The Flash premiered the night before the Arrow season premiere, I have no reason to doubt that this year will follow the same pattern."
"I predict The Flash season 2 will premiere on Tuesday October 6th. I'll update this with official word when I have it," said the website.
However, there is no official confirmation about the premiere dates of Arrow or Flash as yet.
Cisco's fate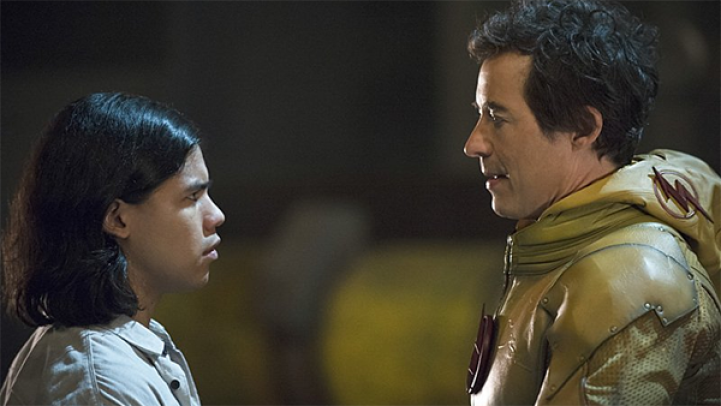 Cisco Ramon, played by Carlos Valdes, was hinted to be another metahuman by The Reverse Flash, which could be the ground work to introduce his alter ego Vibe in the series.
During a conversation with Eobard Thawne in the season 1 finale, Cisco learns that he too has been affected by the particle accelerator, even if he hasn't realised it yet. Thawne tells Cisco about his "great and honorable destiny" thereby confirming suspicions that this version of Cisco would indeed be a metahuman, who becomes the hero known as Vibe.
In the comics, Vibe would have sonic powers, and his sonic waves will be strong enough to disrupt the Speed Force.
Multiple Universe in Flash
Grant Gustin has confirmed in an interview with TV Guide that the Multiverse is coming in The Flash season 2.
Gustin said, "What's fun about this show is that there's going to be multiple timelines as we move forward," Gustin says. "I think we're going to start showing Earth-One and Earth-Two in the near future. There will be kind of different dimensions going on."
While The Flash aka Barry Allen (played by Grant Gustin) was travelling through time, there was a glimpse of Caitlin Snow as Killer Frost in her full glory. And since Grant Gustin has hinted at Multiverse, we will not be surprised to see Killer Frost wrecking havoc in Central city in the upcoming season.
Barry and Iris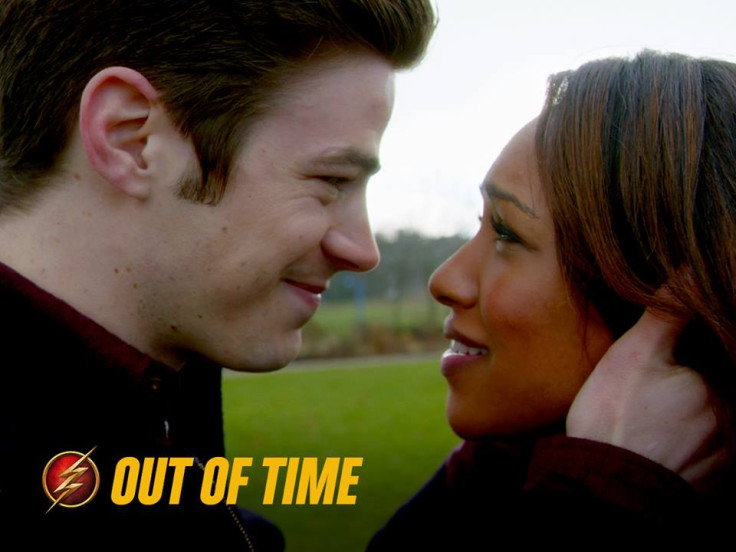 Barry and Iris will not get back together immediately, especially after Eddie's sacrifice, previews executive producer, Andrew Kreisberg.
Kreisberg told Entertainment Weekly, "Obviously Iris is going to be dealing with that. Barry is going to be dealing with the fact that all Barry has ever wanted to do is protect Iris, and in the end it was Eddie who got to do it. Joe has lost his partner."
He added, "One of the great things about Flash-that was always designed to be that way, but has turned out far more emotional and better than we ever could've hoped for-was just how much people care for these characters and how much the characters care about each other."
New costume for The Flash?
Eagle-eyed fans will have noticed that the Flash of the future - who battled Thawne on the night of Nora Allen's murder - sported a modified costume, more akin to the traditional comic book outfit with its white chest emblem.
"Could Barry be getting a new look in season two? With Oliver Queen also expected to don some new threads next season, possibly as part of his heroic transformation into Green Arrow, Us DC set to give its TV universe a fresh lick of paint?" speculates Digital Spy report.
The Flash showrunners Andrew Kreisberg and Greg Berlanti also tease what to expect for the upcoming second season, in a season 2 trailer video.