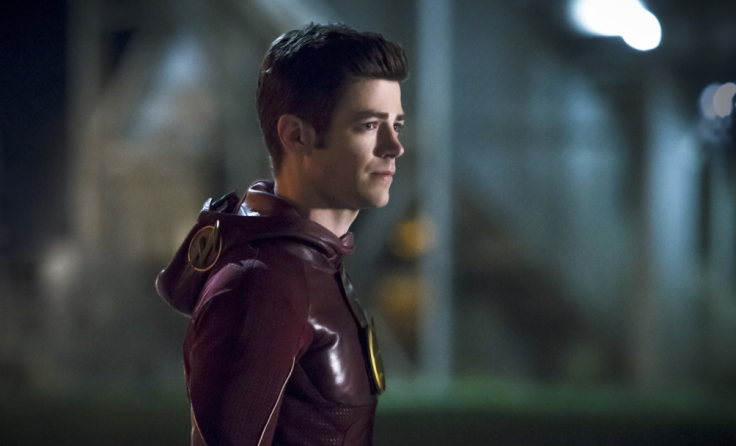 The Flash season 3 will return on 4 October on The CW with a new storyline. The 2011 comic book titled, Flashpoint will officially be the plot for season 3, and it remains to be seen how it will affect the characters and timeline of the show.
Warner Bros has confirmed the panel for The Flash season 3 at the 2016 San Diego Comic-Con, which will appear in a "special video presentation and Q&A".
The official press release reads, "Parallel universes...and doppelgangers...and man-sharks, oh my! The second season of The CW's highest-rated series had more than its fair share of twists and turns, but none compared to Barry Allen's jaw-dropping decision to go back in time and save his mother from his arch-nemesis, Reverse-Flash, a decision that called the entire timeline into question. But fear not, fans, you won't have to wait until the fall to start getting answers to some of your most pressing questions, as the cast and creative team behind the show make their annual appearance at Comic-Con to begin giving fans insight into the show's highly anticipated third season."
The first trailer for The Flash was unveiled at SDCC, and the first look of season 2 was also revealed at the San Diego Comic-Con in 2015. And now, fans can sure expect a trailer featuring Barry Allen and how the Flashpoint storyline will play out in July.
Violett Beane who played Jesse Wells in The Flash season 2, confirmed that she will return for season 3. Season 2 ended with Jesse leaving Earth 2 along with her father Harrison Wells. But with Barry changing the timeline by saving his mother and Flashpoint being the official theme for season 3, anything could happen in the upcoming chapter. Beane told TVLine, "I know I'll be back. But I don't know if it's with or without powers."
In the Flash Comics, Jesse Quick is a speedster. Beane seemingly wants Jesse to become a speedster in season 3 as she shared, "When Jesse got hit, I was like 'It's happening! It's happening!' There was the spark when she got out of the coma, but... it didn't happen, and I was like, 'No!' I'm very excited [to play a speedster], and would love for it to happen early next season."
Stating that anything could happen, the 20-year-old actress stressed, "With the whole Flashpoint, anything can happen, right? It's literally open to any different kind of false reality. She could be Earth-One Jesse, she could be a speedster.... Who knows!"