The Fosters season 4 episode 3 air date and synopsis: Callie to get suspended for 'inappropriate reaction'
Fans can expect more drama in the next episode titled, Trust.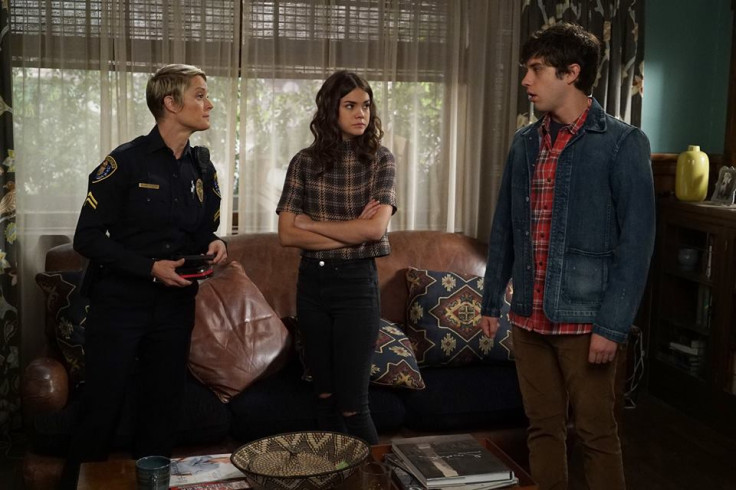 The Fosters season 4 is on a week-long hiatus and will return with an all-new episode on 11 July on Freeform. The Foster household witnessed a major blow in the previous episode as Nick Stratos showed up at their house with a gun, and some major drama unfolded around Callie and Brandon.
Warning: Potential spoilers ahead
Episode 3 is titled, Trust, where fans can expect Callie to get suspended and Mariana to be blamed for Nick's actions. The official synopsis of the next episode reads as follows:
In the aftermath of the school lockdown, Mariana is called out by other students who blame her for Nick's actions. Callie is also taunted at school and her inappropriate reaction gets her suspended. But what starts off as a punishment turns into an adventure when she meets Aaron, a handsome young law student who knows nothing about her or her past.
The latest promo for the next episode opens with the Fosters watching Nick being handcuffed and taken away by police. The voiceover says, "Their family was almost torn apart. Now this summer they will fight to pick up the pieces."
Meanwhile, Stef and Lena will also be seen confronting Callie for having sex with her foster brother Brandon in idyllwild. Lena says in the promo, "We have made a decision." To which Callie questions, "Are you going to undo my adoption?"
Callie asks Brandon – who is currently living with his girlfriend Courtney – to come home. But he denies her offer and asks, "How are we supposed to live under the same roof anyway?" The trailer then shows Lena telling Stef that she might get fired, while Mariana is seen visiting Nick to find some closure.
Previously, Cierra Ramirez who plays Mariana spoke to TV Guide and teased that her character, would feel the effects of Nick's actions as she moves forward. "It's definitely going to set the mood for Mariana for the rest of the season. It's going to put her in a very dark place. She's left with this guilt that she thought it was all because of her. It's definitely something she's going to have to live with every day," she said.
© Copyright IBTimes 2023. All rights reserved.