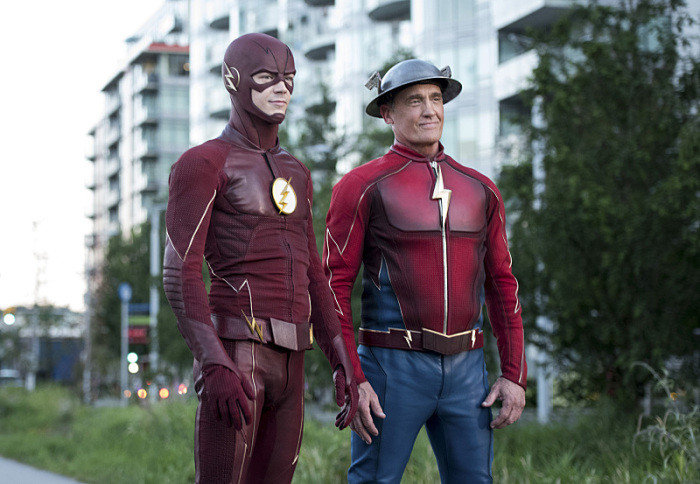 Following successful crossover episode, Barry Allen will team up with Earth-3 Speedster, Jay Garrick to fight the new villain, Savitar in the winter finale chapter of The Flash season 3. Episode 9 is titled, The Present, which airs this Tuesday (6 December) at 8pm EST on The CW Network.
The official synopsis reads as follows:
Click here to watch The Flash season 3 episode 3 live via The CW app. You can also watch the episode online by clicking here (only in the US).
Executive producer Andrew Kreisberg spoke to Entertainment Weekly about the winter finale episode. He said, "The team is facing getting their first real conversation with Savitar and really getting a handle on what they're up against this season."
Kreisberg teased that episode 9 will change the direction of the show. "So much of the first half of the season has been about Flashpoint and the ramifications of that. Events will occur in episode 9 that will change the direction of the show moving forward. They will have a greater idea of what threat Savitar faces, and what they're truly up against for this season, and how it is going to take all of them to fight it, " the producer said.
Executive producer Greg Berlanti teased an emotional Christmas episode. "Our Christmas episode is always very tearful and emotional. Similarly to Arrow, it sets up the threat of the back half of the year. By the end of it, there's a whole new ticking clock that the show has," Berlanti said.