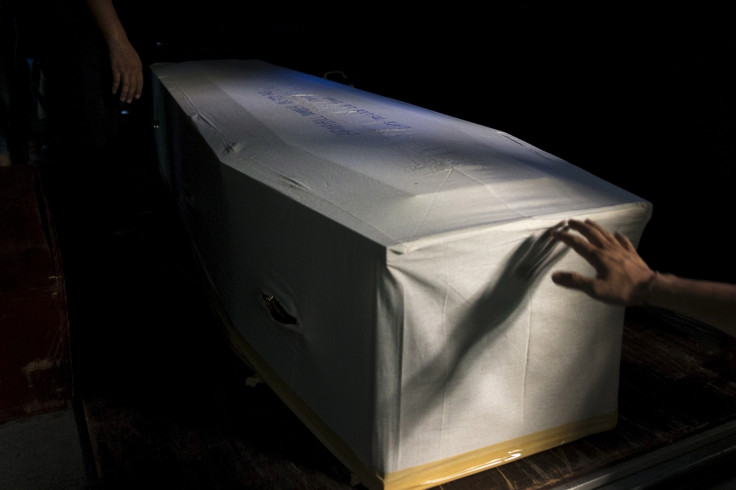 A funeral home in Flint, Michigan has been shut down after authorities say they found numerous code violations including bodies left unrefrigerated in a garage where maggots were also found.
Michigan's department of licensing and regulatory affairs (LARA) suspended the licence of Swanson Funeral Home and it's Flint manager, O'Niel D. Swanson, II, after the department said that state inspectors had found "deplorable, unsanitary conditions".
LARA said that the violation included maggots being found on the floor and door of the facility's garage and bodies found being kept in a garage without air conditioning for up to five months.
"The building smelled of decomposing bodies," LARA said in a press release. The department said that the preparation room was "unsanitary" and did not have the necessary equipment or supplies for embalming.
"Blood and fluid stained casket pillows were laying in the hallway," LARA said before adding that the company had failed to register under certain regulatory acts.
LARA did not say how many violations of the occupational code Swanson Funeral Home had allegedly made but said that each could carry a fine of up to $10,000 (£7,762) other violations carry fines of up to $5,000 (£3,881) and $1,000 (£776) along with potential jail time.
"Michigan residents trust funeral home directors, owners, and their establishments to follow the law especially when dealing with the death of a loved one," said LARA's corporations, securities and commercial licensing bureau director, Julia Dale. "We will continue to aggressively hold every funeral home in Michigan to the highest standards of public health and safety when providing final arrangements."
People who may have used or were in the process of receiving services from Swanson Funeral Home have been asked to contact the corporations, securities and commercial licensing bureau.