Flip Or Flop star Tarek El Moussa has opened up about his divorce from Christina and revealed the real reason behind splitting up from his wife of seven years.
Moussa, during an interview on The Doctors, blamed their split on fame, cancer and lack of communication. The 35-year-old reality star told the show's hosts in the interview, set to air on Monday, 6 March: "I feel like if we had better communication, we would have had a better relationship. I think as time went on, you get busier and busier — and, you know, it was overnight."
He told the host, "Businesses, TV, all these things happened at once, and then the cancer, then the back surgery. It just kind of started pushing us apart from each other."
Tarek and Christina announced their decision to divorce in December 2016, but the pair had been living separately since May after a scary incident involving the realtor fleeing home with guns in his backpack. Calling the incident a "misunderstanding," he said, "I have a CCW (carrying a concealed weapon) permit in California, I've gone through the training, the schooling and everything."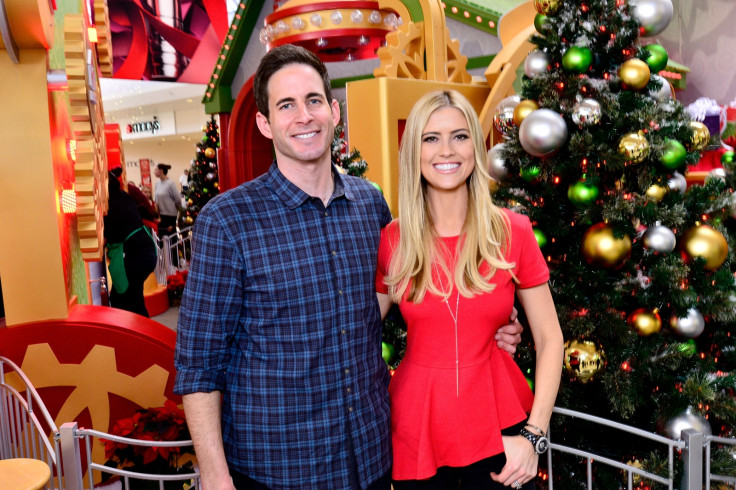 The ex-couple are currently filming season 8 of their HGTV's hit show Flip Or Flip amid relationship issues. A source told People that Tarek and Christina "are very much committed and want to continue to work together and continue the show".
The reality couple got married in 2009 and have two children: Brayden, 1, and a 6-year-old daughter Taylor. The pair previously released a statement about their split, which reads, "Like many couples, we have had challenges in our marriage. We had an unfortunate misunderstanding about six months ago and the police were called to our house in an abundance of caution. There was no violence and no charges were filed."