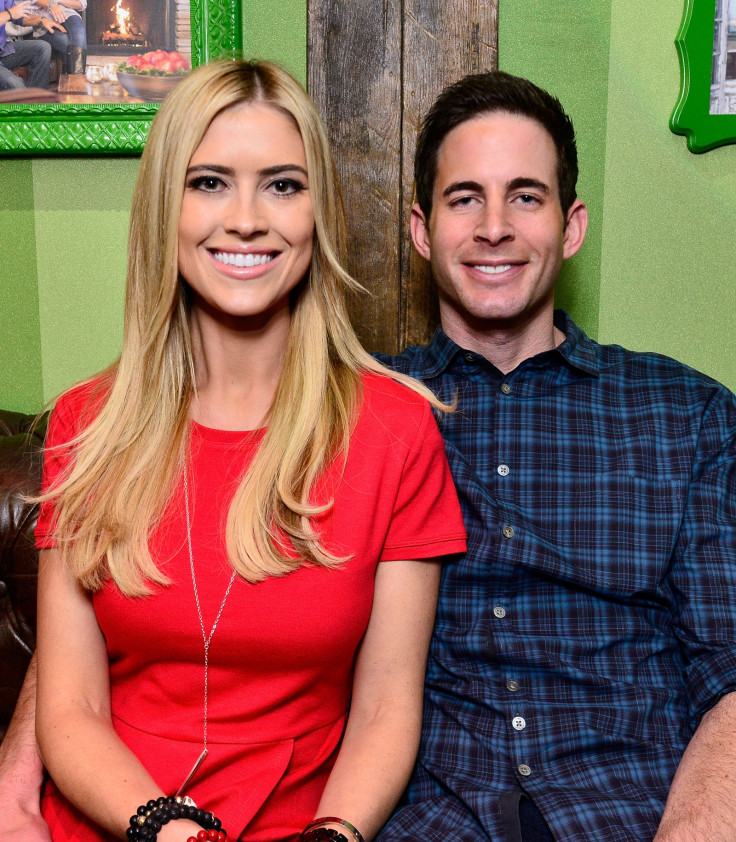 Less than a month after splitting from her husband and co-star Tarek El Moussa, Flip or Flop host Christina sparked speculations of a new romance. She was spotted walking hand in hand with their family contractor Gary Anderson as rumours swirled about the new couple on the block.
Christina and Gary's romance turned out to be short-lived as a new report claims that the 33-year-old is not interested in a relationship at the moment.
"Christina is single and being in a relationship is the last thing on her mind," Us Weekly quoted Cassandra Zebisch, a representative for the reality TV star as saying. "She is taking this time to focus on her children and herself."
The mother-of-two — who shot to fame as a house flipper alongside ex-husband Tarek on the popular HGTV show — was seen with Anderson for the first time earlier this month.
Holding hands, Christina and her contractor boyfriend made for quite a spectacle as they enjoyed a stroll in the upscale neighbourhood of Yorba Linda in California.
According to insiders, Christina and her new beau "broke up because of too many outside pressures." Their romance, which seems to have blossomed after the Flip or Flop star's split from her husband, came to a close quite soon.
For Christina, however, bigger battles lie ahead as she has to figure out several issues like co-parenting her two children and working with her ex even after the divorce. She opened up about the split from Tarek in a recent interview and talked about the things that led to the nasty divorce.
"It was too soon for me. I was overwhelmed. The tension between me and Tarek was high," she said. "We weren't able to properly communicate anymore. It got to the point where we weren't even driving to set together."
However, coming out in public about their divorce seems to be a relief for the HGTV star. "I think the separation process begins long before people actually separate. So by the time we officially did, I felt like a weight was lifted off me," Christina admitted.
The soon-to-be ex-couple are parents to a daughter and son — Taylor, 6, and Braydon, 18 months — and moving forward these two seem to be the centre of attention for the El Moussas.
"We're just normal, nice people who just, you know, want to be the best parents and coworkers that we can be," she added.