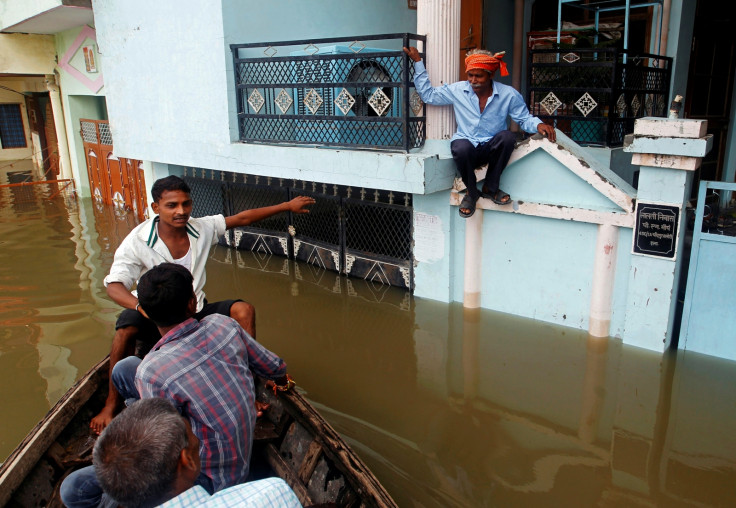 Flood situation has remained severe in the Indian state of Madhya Pradesh. It has claimed 17 lives so far. Guna, Rajgarh, Shivpuri, Mandsour, Ujjain and other parts of western Madhya Pradesh have been severely affected by the deluge.
Eastern states Bihar and Uttar Pradesh are also facing the flood as rivers are flowing above danger mark. According to a BBC report, around 15,000 people have been shifted to safer places from their homes after a "flood-like situation" in several districts of Bihar. Bhojpur, Buxar, Munger, Bhagalpur and Khagaria districts are reportedly the new regions in the state to get affected. Moreover, parts of Bihar's capital Patna, Vaishali and Saran districts have also been submerged in the flood water.
"We are facing a lot of problems; everything has been submerged in river. There is no arrangement of food, drinking water or boats. We don't know what to do," a resident in Patna city said.
The situation is getting worse in the neighbouring state of Uttar Pradesh as both the Ganga and Yamuna Rivers are rising continuously, forcing people of Allahabad and Varanasi to vacate their homes and move to safer places. The government has kept the army on reserve in the state for the rescue and evacuation process.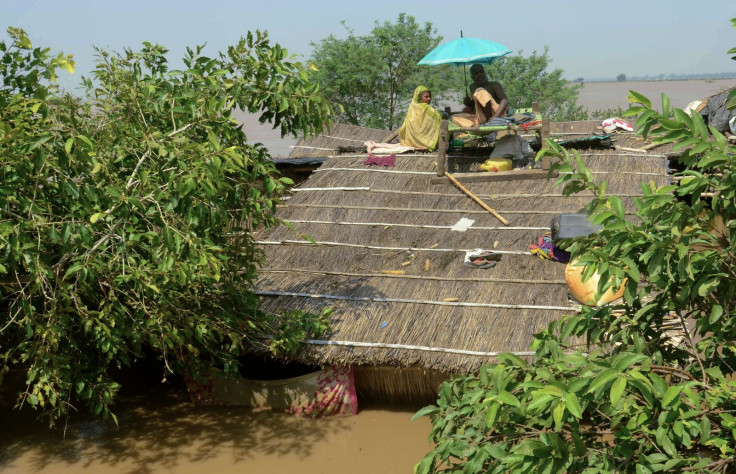 Ballai and Banda districts have also been marked under danger zone after flood water entered the region. The personnel of the National Disaster Response Force (NDRF) have started rescue operation in the two districts.
"Water has been gushing in the area for the last three days. All the land has been inundated with flood water. All the crops have been damaged. Water has started entering our houses," BBC quoted a villager Shyam as saying.
Meanwhile, it was also reported that normal life of some parts of Rajasthan state have been seized after incessant rains in the south eastern districts flooded the area. Cities like Nimbaheda, Badi Sadri and Bhadesar have received 22 centimeters of rainfall in the last 24 hours, a Times of India report said.
Taking note of the serious flood situation in large parts of India, Prime Minister Narendra Modi has tweeted that he is praying for "the safety and well-being of those affected by floods in parts UP, Bihar, Rajasthan and MP". He also assured that the central government would provide all support in the relief operations.