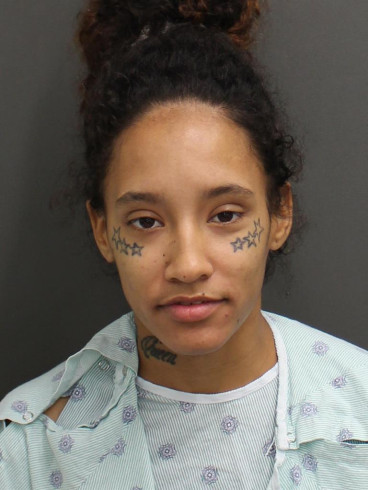 An inmate who attempted to escape Orange County Jail in Florida was bitten several times on her left buttock by a police dog after she was found. Alexandra Pablos, had stripped out of her jumpsuit before making her escape.
Jail officials realised Pablos was missing after finding her jail jumpsuit near an outside perimeter fence, the Orange County Sheriff's Office said. Sheriff's Office spokesman Jeff Williamson said deputies were called around 2.47am ET (7.47am BST) early Saturday (1 July) and the jail was placed on lock down as deputies and police dogs searched the area and a helicopter scoured from above.
The helicopter spotted Pablos hiding across South John Young Parkway near a closed business off 36th Street in Orlando, the Orlando Sentinel reported.
Williams said deputies and a K-9 unit responded and found Pablos hiding near a semi-trunk in her underwear.
Pablos was bitten several times by a police dog and suffered non-life threatening injuries to her left buttock, the Sentinel reported.
Neither the jail nor the sheriff's office reveal how Pablos was able to escape, how long she was free or why the public was not informed of her escape. Jail spokeswoman Tracy Zampaglione said the inmate was found shortly after escaping and said she is not facing an additional charge.
"It was quickly taken care of and she's back in custody," Zampaglione said.
Pablos was initially booked on 31 May on a charge of burglary of a dwelling. WESH2 reported that she appeared before a judge shortly before noon on Sunday, handcuffed to a chain around her waist. She did not make eye contact with the judge and hung her head for most of the proceeding.
The judge ordered Pablos held on no bond due to her escape. The public defender argued she should be given bond but the notion was rejected, WESH2 reported. The judge said that the judge who is presiding over Pablos case can decide whether a bond should be set.