Florida: Precious the pitbull dies protecting owner from alligator attack
Owner Robert Lineburger has pleaded with officials not to let the service dog's death be in vain.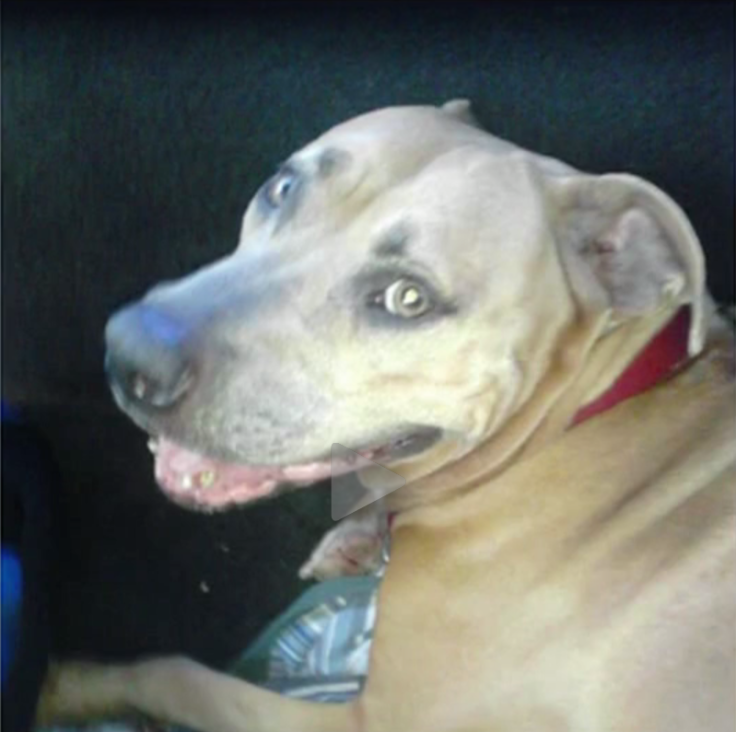 The owner of a dog who was killed while trying to protect him from an alligator has asked officials to inspect a marina where he lives in Florida in an effort to prevent future tragedies. Precious the pitbull died after hurling herself in front of Robert Lineburger as an alligator tried to attack him at the Port LaBelle Marina in April.
Lineburger had the service dog as he suffers seizures and his beloved pet kept him safe by sensing them before they happened. One night he got up to use the toilet and his dog followed - and intervened as an alligator tried to bite him on the dock, according to WPTV. He is now pleading with authorities not to let Precious' death be in vain.
"She jumped in front of me. She was roughly 2 to 3 feet away from me when the gator attacked," Lineburger was quoted as saying by WPTV. He claimed that he was unable to see the alligator due to a lack of lighting around the marina at night, which he believes to be a code violation.
"We have no lighting, which is mandatory code enforcement. Fire extinguishers are mandated by the fire marshal, we have cluttered docks, and at night with no light, you can't see the clutter," he said. "You trip over them, and now you put the alligator problem on top of it, it's a place for a disaster to happen."
While Lineburger acknowledged that he could do nothing to bring Precious back, he said he does not want to see anybody else share the same fate. "I do not want her death to be in vain," he said. "At least let it accomplish something and get some of these violations taken care of."
Lineburger's neighbours said alligator sightings are not uncommon in the area. "I've seen them on land, I've seen them right here," a marina resident named only as Frank said. "I have no doubt they've been on the dock."
Earlier this month, officials recovered the body of two-year-old Lane Graves after he was snatched by an alligator in a lagoon at a Disney World Resort in Florida.
© Copyright IBTimes 2023. All rights reserved.