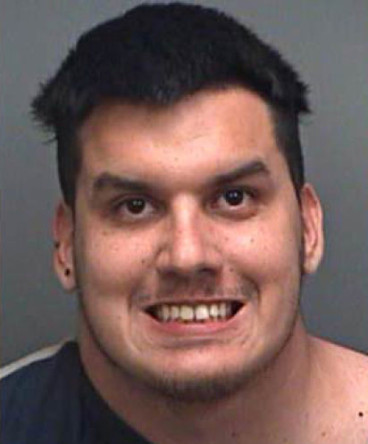 A 23-year-old man cut off his mother's head with an axe over an argument about household chores.
He became annoyed when she asked him to move some boxes into the attic of their house.
Christian Gomez, who has a history of mental illness, has been charged with first-degree murder after confessing to killing his 48-year-old mother on New Year's Eve.
His brother Mario Gomez, who was at home at the time of the attack, said he heard thumping noises — not realising it was a swinging axe — and came out to see what was wrong. He discovered his mother's body, according to the Tampa Bay Times.
Records from Pinellas County Sheriff's Office state that on 31 December 2014, Mario Gomez called 911 to tell dispatchers that his mother, Maria Suarez-Cassagne, was killed by his brother Christian, and that he had cut her head off.
Deputies arrived at the scene and met Mario in front of the house in Oldsmar, Florida. Police ascertained that no one else was inside and then located Suarez-Cassagne's body outside of the residence near the rubbish bins.
Her head was found inside a bin, according to a Times report. Police state that Gomez attempted to hide the body, but it was too heavy for him to lift into the garbage container.
Mario Gomez told police that his brother had left the home and deputies began a search for him.
Another caller phoned 911 to say that a suspicious person was riding a bicycle in the area. Gomez was identified and after a foot chase, the accused was taken into custody wearing bloodied socks, and when interviewed, admitted to killing his mother.
"I don't think it gets much worse than that," said Bob Gualtieri, sheriff of Pinellas county.
"This whole circumstance is probably one of the worst, certainly, that we've ever seen, with a decapitation and the head stuck in a garbage can. It's terrible."
He added: "In a very calm, cool way, he explained what he did, why he did it and what happened and by talking to him, you wouldn't know he had any mental illness… that's very scary."