Former Bank of America Merril Lynch banker Rurik George Caton Jutting, was arrested in the early hours of Sunday after the bodies of two women, believed to be Asian sex workers, were found in his flat.
The 29-year-old Cambridge University graduate was reported to have vanished from his place of work, according to a report in The Telegraph.
Police found the two dead women, thought to be a 25-year-old from Indonesia and a 30-year-old from the Philippines, at Jutting's 31st floor apartment in Hong Kong's Wan Chai district at around 3.45am on Sunday (1 November, 7.45pm GMT).
The Indonesian victim, who was reportedly partially decapitated and inside a suitcase on Mr Jutting's balcony. Her body was in an advanced state of decomposition and is believed to have been dead for up to five days.
A neighbour in the J Residence building said he had noticed "a stink in the building like a dead animal".
The Filipina victim had sustained multiple stab wounds and was found lying on the floor inside the £3,000-a-month flat.
It is understood that police arrived at the apartment in the early hours of Saturday morning after receiving a call from the suspect, who, until recently, worked for the Bank of America Merrill Lynch.
Forensic teams also reportedly found sex toys, a small quantity of cocaine and a smartphone that belonged to Jutting at the apartment, according to Mingpao newspaper.
Officers arrived to find the body of a woman, aged between 25 and 30, lying naked in the living room with knife wounds to her neck and backside.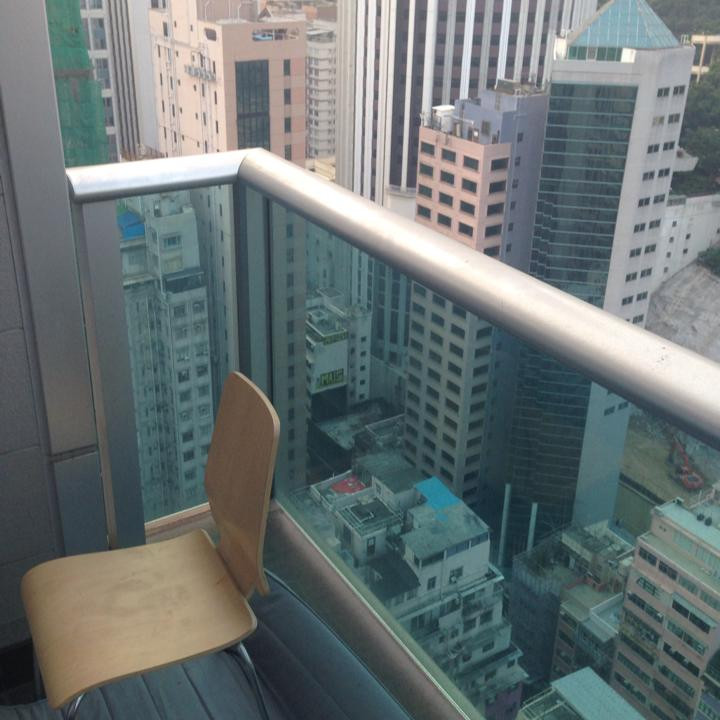 Assistant Commander Wan Siu-hung told reporters: "We believe the death was caused by a sharp object which cut the throat of the deceased.
"This led to copious bleeding. When the police found her, she was lying in the living room. The room was messy."
Eight hours later, at about noon, police widened the forensic examination of the apartment and made the second discovery.
The body of a second woman was found wrapped in a blanket inside a brown suitcase on a balcony at the apartment.
Rurik George Caton Jutting studied history and law at Cambridge University and was a member of its rowing club.
He appears to have worked for Barclays in London between 2008 and 2010 before moving to the US to work for Bank of America Merrill Lynch. His last known address in the UK was in Wapping.
The company seconded him to Hong Kong in the summer of 2013. "He always seemed so sad – he never said hello to any of us or smiled," said an employee at Jutting's building, who said he had seen the British man being taken away by police at around 4am on Sunday.
One co-worker at the Bank of America Merrill Lynch in Hong Kong, who declined to be named, described Mr Jutting as someone who "talked very loud and made loads of money".