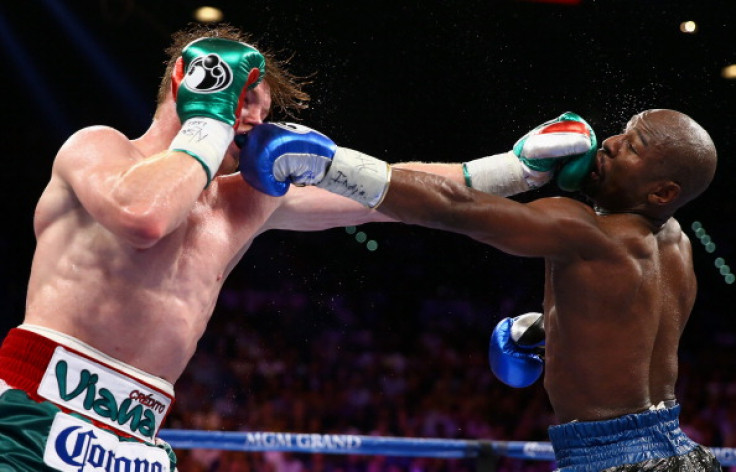 Golden Boy Promotions founder Oscar De La Hoya believes if Floyd Mayweather is to come out of retirement, it should be in a boxing fight with either Gennady Gennadyevich Golovkin or Saul "Canelo" Alvarez instead of Conor McGregor.
Alvarez (49-1-1 record in boxing) defeated Julio Cesar Chavez Jr. on Saturday (6 May) in dominant fashion before it was announced that he would face the undefeated Golovkin in a dream fight on 16 September.
De La Hoya, who represents Canelo, spoke about how the upcoming middleweight title fight was more than a year in the making.
"It's only been about a year and a half since people were talking about this fight," De La Hoya said on ESPN First Take. "I didn't wait six or seven years to make this fight happen."
"There was a lot of pressure from the fans, they were speaking their voice, but I had a plan and now that Canelo got a feel of [the middleweight division by fighting] at 164 lbs ... look, September was always the target date and it's finally here and I can't wait, it's gonna be a huge event."
The former boxing star also suggested that Mayweather should face the winner of Canelo-GGG in September rather than current UFC lightweight champion McGregor, with the duo still looking for an agreement on their big money fight.
"Look, even Floyd...after this fight with Canelo and Golovkin, forget about 'The Notorious' one," he added. "Forget about a fighter who has zero experience, who has zero fights, who has zero amateur experience, forget about that! Mayweather's better than that."
"Mayweather, look, if you want to fight and have a rematch against Canelo or a fight against Golovkin, go after them. After Canelo and Golovkin fight, go after the winner."
While "Money" has fought in many divisions, he has never fought at middleweight before. With Alvarez and Golovkin set to fight at 160 pounds, it does not look likely that Mayweather will follow De La Hoya's advice, having never fought at more than 151 pounds.