Conor McGregor and Floyd Mayweather Jr's potential cross-code fight has been delayed once again after Ultimate Fighting Championship president Dana White claimed the prospective date for the bout has been taken by Canelo Alvarez and Gennady Golovkin. The long-awaited clash between Alavrez and Golovkin has been confirmed for 16 September, Independence Day in Mexico, and is a further blow to the hopes of seeing the biggest names in boxing and the UFC square off.
Irish superstar McGregor and unbeaten American Mayweather have been locked in talks over a clash in 2017, with the financial aspects of the negotiations holding up the bout being agreed. However, it does appear that discussions had progressed sufficiently for a possible date to be discussed, though that now seems to be dead in the water.
Following Canelo's unanimous points win over Mexican rival Julio Cesar Chavez Jr the fight with the reigning WBA super, WBO, IBF and IBO middleweight champion Golovkin – who is unbeaten in 37 fights – was announced much to the surprise of the Las Vegas crowd. And White claims that the deal has scuppered a possible McGregor and Mayweather fight scheduled for the same date.
"We just lost our date to Canelo and Triple-G, but good, that's a good fight," he told Fight Hub TV after the fight at the T-Mobile Arena. "I'll be at that one, too. Canelo looked good tonight, Canelo looked awesome. Triple-G's fun man, he's the type of guy boxing needs, so it will be a fun fight. So is Canelo, Canelo went at it tonight. The fans win that fight. That's gonna be a real fight. That's gonna be a fun one."
"Floyd wants this fight and we're going to try to make it so we'll see what happens. Floyd is one of the best ever in the history of the game and Conor is one of the best ever in the history of our game [UFC]. People want to see it and I am always into seeing fights that people want to see."
Despite possessing a mixed martial arts record of 21 wins from 24 fights, including 18 knock-outs, McGregor is considered the heavy underdog against Mayweather who is 49-0 in his boxing career. But White believes the Dubliner's punching power alone means he could threaten his 40-year-old adversary.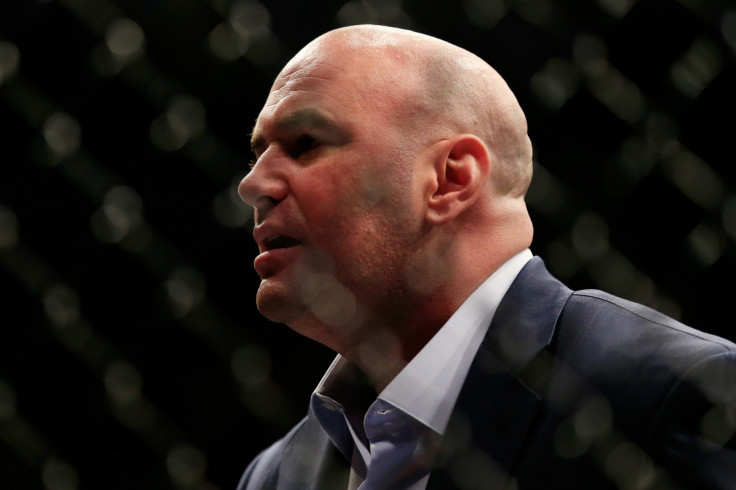 "Anything is possible when two guys get in the ring and star throwing punches, especially when a guy who hits as hard as Conor does," he added. "That is what make it fun. If everyone thought it was going to be that one-sided no-one would want to see it. This fight don't happen without me Floyd, and you know it. Floyd is waiting on me right now and he knows it."