In Focus: 'Hypocrite' West criticises Isis while ignoring Raif Badawi and Saudi Arabia's crimes [Video]
This week, activists and human rights organisations in London organised events on Wednesday (17 June) to mark the third anniversary since Saudi Arabian blogger Raif Badawi was arrested and sentenced to 10 years in prison and 1,000 lashes after being charged with insulting Islam.
Thousands around the world have expressed outrage for the sentence, accusing the Saudi Kingdom of persecuting Badawi for advocating freedom of speech on his now defunct blog.
At the beginning of January, a Saudi Arabian court ruled that Badawi would be publicly lashed 50 times a week for 20 weeks. The first round of flogging took place on 9 January and he was set to be lashed again the following Friday.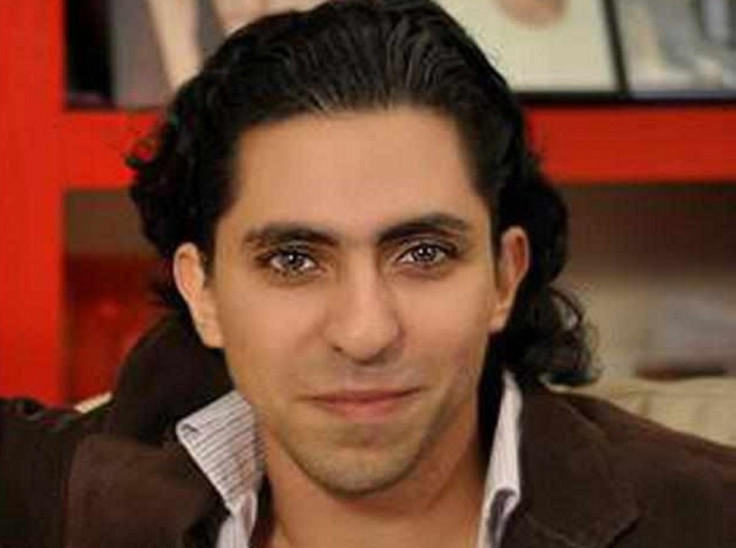 Raif Badawi was sentenced to 1000 lashes and 10 years in prison for promoting public debate on his website
Twitter
However, the corporal punishment has been halted following global outrage and a medical report concluding that Badawi's health had deteriorated and he was not able to stand another round of flogging.
IBTimes UK spoke with Pete Radcliff , organiser of Free Raif UK − which together with English Pen, Index on Censorship, One Law for All and the Peter Tatchell Foundation organised the events in London − about how Badawi has become an international hero and why the international community should increase pressure on Saudi Arabia.
According to activists, the UK and the rest of the international community have not been doing enough to ensure that Badawi and those who are in a similar situation are freed.
They urged more action to ensure that Saudi Arabia, which has one of the poorest human rights records in the world, stops cracking down on freedoms, such as freedom of expression and religion, and guarantees basic rights to its citizens.
Ensaf Haidar, Badawi's wife, wrote an article for IBTimes UK in which she confessed she started fearing for her husband's life after he had started his blog.
"These fears were realised in 2007, when Raif was officially summoned for the first time by the State Security, and life soon turned harsh for us," she said.
"With the utmost regret, I have to say that the harsh and inhumane sentence issued against Raif last year was meant to send a clear message to all those who might dare stand up against Saudi Arabia's religious hardliners; it came as a shock that I still cannot recover from – it has become a sheer inferno of unbearable torture.
"The first day Raif was sent to prison I decided that I had two choices: to be weak, give up and hide in a corner weeping, or to stay strong and fight for Raif's freedom. I am the kind of person who always has high hopes, despite the obstacles."
Special relationship between UK and Saudi Arabia has to end
Peter Tatchell, director of the human rights organisation Peter Tatchell Foundation, defined Badawi "a human rights hero" and called for the UK government to stop selling weapons to Saudi Arabia.
Speaking to IBTimes UK, Tatchell said that until Saudi Arabia releases Badawi and ends human rights abuses, the UK should also "recall the British ambassador and initiate targeted sanctions against Saudi leaders".
"Raif took a courageous stand in defence of democracy and human rights, despite the threat of imprisonment. His commitment to liberal humanitarian values expresses what many Saudis feel, but are afraid to say.
"It's time that the special relationship between the UK and Saudi Arabia was terminated. They don't share our values. Saudi citizens are persecuted for expressing support for human rights and the Saudi regime exports extremist ideology around the world.
"The collaboration with the Saudi dictatorship's got to end."
© Copyright IBTimes 2023. All rights reserved.