The plight of the persecuted Muslim Rohingya in Myanmar has been highlighted in recent weeks after thousands of people fled the South-east Asian country asking for asylum.
The 1.3 million Rohingya in Myanmar are regarded as stateless people and unwelcome migrants from Bangladesh and live in segregated conditions in the western Rakhine state.
IBTimes UK spoke with Anna Roberts, executive director at Burma Campaign UK, about the persecution of the Rohingya which has reportedly lead to massacres.
The Rohingya have been dubbed by the UN one of the world's most persecuted ethnic minorities. It is estimated that at least 25,000 Rohingya have fled Myanmar since the beginning of 2015.
More than 230 people have been killed in religious violence in Myanmar since June 2012 and more than 140,000 have been displaced.
Recent reports have also warned that Rohingya women who were taken hostage at human-trafficking camps in Thailand and Malaysia have been gang raped by their kidnappers.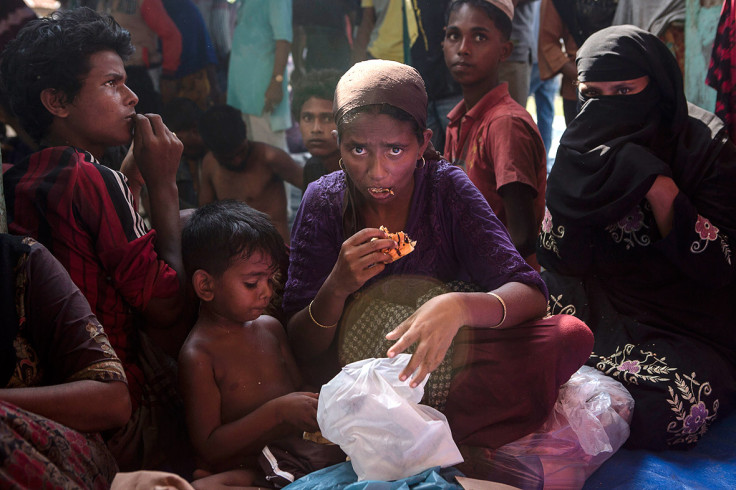 Why is Aung San Suu Kyi not condemning the persecution?
Human rights champion and pro-democracy opposition leader Aung San Suu Kyi has been criticised internationally for not having publicly condemned the persecution of the Rohingya.
Roberts said: "It is disappointing that Aung San Suu Kyi has not intervened or chosen to be more outspoken. She said that the situation is so volatile that she feels anything she says will add fuel to the flames and could make the situation worse.
"We think that's not the right approach as leaders do need to speak out and address the situation, but at the same time we have to recognise that President Thein Sein's policies are responsible for these dire human rights abuses in Burma.
"These abuses are so severe that organisations like Human Rights Watch have said they say fit the criteria for ethnic cleansing."