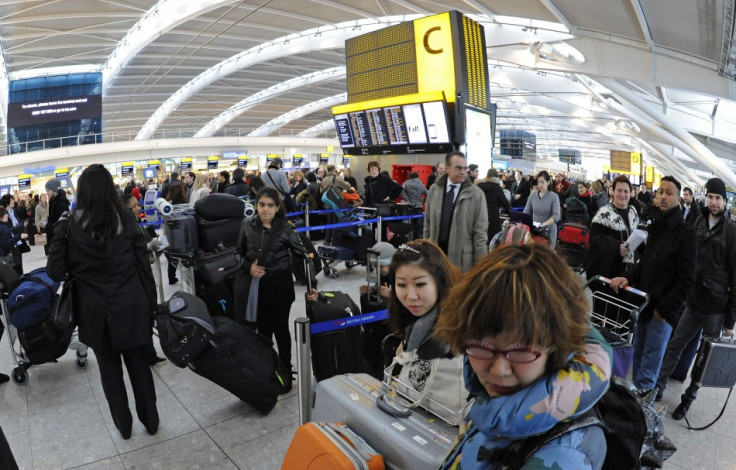 Several incoming and outgoing flights have been delayed at London's Heathrow Airport due to fog on Monday.
Thousands of passengers were stranded for the second consecutive day with many flights having been cancelled or delayed due to prevailing weather conditions.
Heathrow airport authorities have advised passengers to check with their airlines for the latest updates.
The BBC has reported that more than 40 flights have been suspended from the London City Airport as well.
Foggy conditions are expected to improve by 10.00 GMT.
While some airlines have made alternative arrangements for passengers, some have arranged accommodation, particularly for long-distance flights.
There were delays in some flights at the Gatwick Airport due to poor visibility, but there were no cancellations.
The Met Office has issued a weather warning for some areas as "dense fog" is likely to become "more extensive" during the evening and night and could last until Monday morning.
Dense fog has also affected parts of Germany, the Netherlands and Belgium.