Whilst our love of food and the infinite ways in which we can cook it will never cease to provide endless inspiration for all manner of cook books, the new genre that is dominating our literary habits is the science of what we eat, how we eat and what we shouldn't eat.
This year, there is an onslaught of authors heading to the likes of Greenwich Book Fest and Hay-on-Wye to speak to their readers about the facts behind food. There are books laden with ingredients but not a recipe in sight. A departure from the cosy indulgence of Nigella Lawson's cashmere kitchen and a move away from the clean eating bibles from the likes of Bee Wilson, Tim Spector and Louise O'Fresco are here to educate our minds as well as our palette.
In a bid to reach the blissfully ignorant consumers of the world, the generation of nutritionally-infatuated readers have created a new genre of non-fiction, food science.
Of course our obsession with food is not a new thing on our bookshelves, when Hannah Glasse published Everlasting Syllabub and the Art of Carving (Great Food) in 1708 and brought the knowledge of servants to the masters' table in perfect prose she created a social awakening in her readers that went way past the art of the recipe.
So too did Julia Childs when she translated French cuisine for the mind of the US cook in 'Mastering The Art of French Cooking' and changed the way in which we approached food. Fast forward to 2000 and the effect of Anthony Bourdain's Kitchen Confidential that stripped back the veneer of the celebrity chef to its raw, sweary and downright grotty reality. No one cared whether there were recipes, they were there for the history.
So what are the new food writers bringing to our kitchen tables that the likes of the Hemsley sisters can't teach us in their recipe books? IBTimes UK speaks to Bee Wilson and Tim Spector about the scientific and pyschological implications of our diets.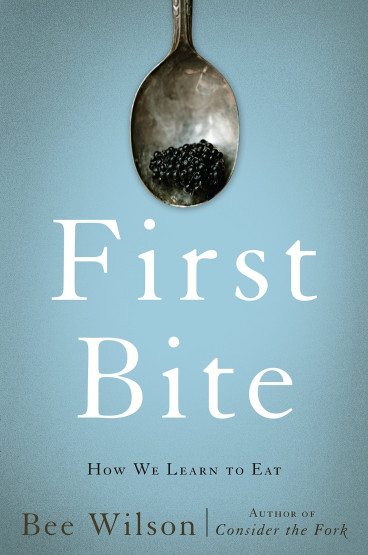 Preparing to meet her fans at Greenwich Literature and Hay festival, historian and food writer Bee Wilson is ready to discuss her book 'First Bite: How We Learn To Eat' that looks back to the way we learn about food in infancy and what Bee doesn't know about food is basically not worth knowing. What did she learn about food when going back in time though?
"To start with" She said, "I thought my subject was how children's diets go wrong but then I started to see that when we sit down and eat we are all still formed by those early experiences." One of her biggest surprises was learning how early in life our likes and dislikes become established. "Even in utero, we are imprinted with positive feelings about certain flavours from our mother's diet," Wilson notes.
However, her main priority is tackling the thought process behind eating and how on earth we can regain control of our own diets.
"I kept having conversations with friends about the obesity crisis and what could be done about it and how hard it is for anyone to change their diet. Diet-related illness now causes more death in the world than tobacco smoke. Something clearly needs to be done about it and yet it struck me that we often talk about to in fatalistic ways, as if no one can ever change their diet in the long term."
First Bite works through how we develop our attachments and behaviour towards diet and eating in a bid to break down the way we approach our dietary needs and wants, but there is a long way to go. "Unless we can figure out how we actually develop our relationship with food in the first place, it's very hard to change. I noticed that although there have been a lot of food politics books in recent years - I'm a big fan of Michael Pollan, Joanna Blythman and others - there had been almost none that tackled the question of psychology. Yet most of our eating habits are determined by what's going on in the brain."
Addressing the rise in the demand for 'food lit', Wilson is surprised it took us so long to be interested in the effect of food in our lives. "Maybe in Britain, we used to feel that it wasn't quite seemly to show too great an interest in your stomach. If we are starting to shrug that off, it can only be a good thing. Food is the great universal topic of conversation. It's as universal as sex and death," she explains.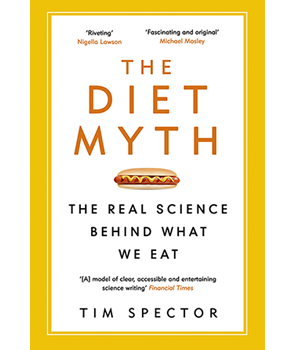 Delving further into the science of food is Tim Spector, author and Professor of Genetic Epidemiology and Director of the TwinsUK Registry at Kings College, London whose latest book 'The Diet Myth' sets out to dispel the myriad preconceived ideas about what is good and bad for our bodies and health.
Ahead of his talks at Hay festival, he explained that his inspiration for the book came from the "popularity and faddish nature of much of the high profile diets", and he wanted to provide a scientifically proven counter argument from the point of view of a medical expert. "My interest was prompted by a health scare of my own that compelled me to look into my own diet- and this became a personal journey," he told IBTimes UK.
Pleased by the increase in people's interest to know the science of their dinner, he attributes the success in food festivals and general level of conversation to "simply reflecting our desire to learn more, discuss more and change our habits for the better".
With so much conversation around the subject of healthy eating though, how can someone actually create change within their own daily diet?
"Be open-minded about trying new foods, and ditching processed foods. Essentially we need to embrace a way of eating that reflects seasonal, traditional farming as well as the international ingredients that are now readily available," he concluded.
Bee Wilson will be discussing 'First Bite - How we learn to eat' at Greenwich Literature Festival, 10:30am in London, Sat 28th and joining Louise O'Fresco at Hay-on-Wye on Wednesday 1 June at 10am
Buy 'First Bite - How we learn to eat'
Tim Spector will be at Hay-on-Wye on Tuesday 31 May, 13:00 discussing his latest book 'The Diet Myth: The real science behind what we eat'.
Buy 'The Diet Myth: The real science behind what we eat' online
Greenwich Book Fest is on all day 27 and 28 May
Hay-on-Wye Festival runs from 26 May - 5 June, 2016