Police have released footage of disgraced Republican Oklahoma Senator Ralph Shortey being interrogated shortly after he was discovered in a motel room with a child prostitute last year.
Police bodycam footage of the raid on the Moore hotel showed the state senator trying to explain what he was doing with a 17-year-old boy in a room smelling of marijuana after midnight.
The married father of four was wearing a T-shirt reading "Ephesians 5:22"– a Bible verse ordering wives to submit to their husbands – adding: "Now go make me a sandwich."
Shortey pleaded guilty to child sex trafficking and resigned from elected office following the incident on 9 March last year. He maintains that he thought the boy was a 20-year-old-man.
Now police have released yet more footage, which shows Shorty being interviewed by cops in the days after the incident.
"He offered him money for sexual contact, he then picked up that minor and took him to a hotel for that purpose," assistant district attorney Susan Caswell told KFOR.
In the new video, detectives make short shrift of Shortey's attempts to portray the rendezvous with the boy as an innocent attempt to help the youngster study for a high school equivalent certificate.
Interrogators cast doubt on this version of events, reminding him that he "showed up with condoms... showed up with lotion."
Cops also read electronic messages from Shortey's IP address to the boy, including: "I'm gonna f**k you like a good little boy if you keep calling me daddy."
Shortey denied that he had sent such messages but the electronic evidence did not lie. Shortey and the teen had first met on a casual encounters Craigslist advert.
The teenager told Shortey that he needed money for spring break via a messaging app. Shortey's alleged reply was: "I don't really have any legitimate things I need help with right now. Would you be interested in 'sexual' stuff?"
Shortey was charged with two counts of transportation of child pornography, production of child pornography and child sex trafficking. He eventually pleaded guilty to child sex trafficking in exchange for the other charges to be dropped.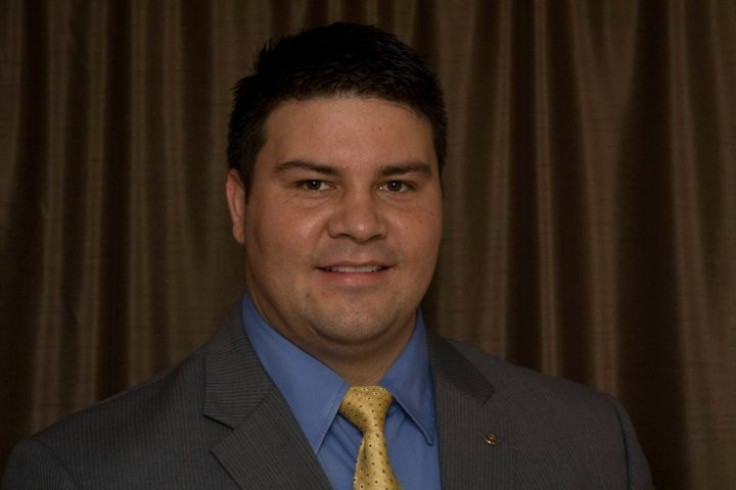 Officers had been called to the Super 8 Motel in Moore on 9 March after someone who knew the boy saw him entering the room with the senator in the early hours of the morning.
In the footage of the police raid, Shortey claims to not know the boy's age. However, an officer says: "What sense does it make, me lying to you?
"But listen," he continues. "Whatever you're doing, it's a bad idea. Does that make sense to you? Getting high, with a young kid, is a bad idea. No matter if they're 17 or 20. It's a bad idea. You understand what I'm saying?"