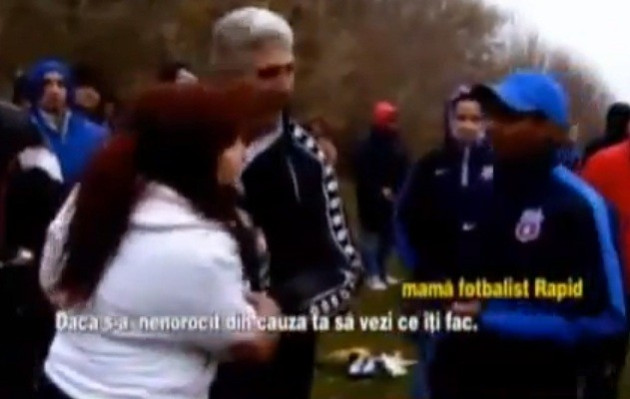 You can always rely on your mother to defend you, as one angry woman showed by mounting her own pitch invasion in Romania.
The gutsy matriarch went mad after seeing her son fouled in a youth football match between local derby rivals Rapid and Steaua Bucharest.
She stormed onto the field and angrily lambasted a player who poleaxed her boy with a challenge for which he was sent off in the under-19s game.
Her tirade made the national news in Romania and was then posted on the web.
How happy her son will be about the exposure is unclear. Footage of the incident shows the player writhing on the ground in absurdly theatrical agony, while his doting mum comes to his rescue.