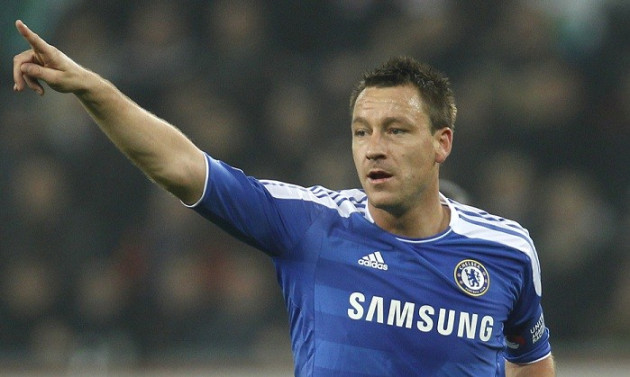 Football is in the midst of "very dangerous times" with racism and intolerance bubbling up throughout society and threatening to boil over into the game, the man charged with tackling prejudice inside the national sport has warned.
Kick It Out chief Lord Ouseley threatened that he could quit his post because of the failure by sporting authorities to get a grip on the problem.
Ouseley's words came on the day that Greater Manchester Police arrested a 15-year-old boy over a racist tweet sent to Rio Ferdinand, the former captain of England.
Manchester Utd defender Ferdinand was the target of Twitter abuse over the derby clash between Manchester Utd and Manchester City and was also struck by a coin thrown from the crowd.
Ouseley told the London Evening Standard: "There has been a collective failure on the part of people running the game.
"They have to come forward very soon with a plan to show that what happened in the last year would not happen again. We need to see some dynamic leadership from David Bernstein, Richard Scudamore and Gordon Taylor."
The men he named are the top officials who run the Football Association, Premier League and Professional Footballers' Association, respectively.
Ouseley added: "Vile chanting and abusive behaviour is out there and we are in very dangerous times with the increase of right-wing activity and intolerance."
He cited an "absence of morality" within football, which has left him close to quitting.
"I may not be around," he warned. "It could be a matter of days. It's as close as that."
Absence of effective measures
His upset over the absence of effective measures by top officials and clubs has led him to step down from other posts he held within the national game, including at the FA Council.
His latest warning follows 12 months "wasted in hypocrisy" by Liverpool, Chelsea and the FA, he claimed. Each club saw a senior player embroiled in seperate race rows.
But racism by fans and players is not commonplace in English games. In leagues around Europe the problem is much more public and pervasive, observers said.
Measures to eliminate racism from English football have come in for sharp criticism from players this season. Reading striker Jason Roberts refused to wear an official Kick It Out T-shirt in protest at what he said were "weak steps" taken by Ouseley's organisation to combat racism.
The 34-year-old called for more decisive action, including sacking players for racial abuse.
The problem of racism within football was highlighted in a different fashion by the trial of Chelsea skipper John Terry. He was accused of racially abusing black player Anton Ferdinand in an ugly scandal that cost Terry the England captaincy.
He was cleared of racism at Southwark crown court but found guilty of the offence by an FA panel, which employed a lower standard of proof than the "beyond all reasonable doubt" requirement of law courts.