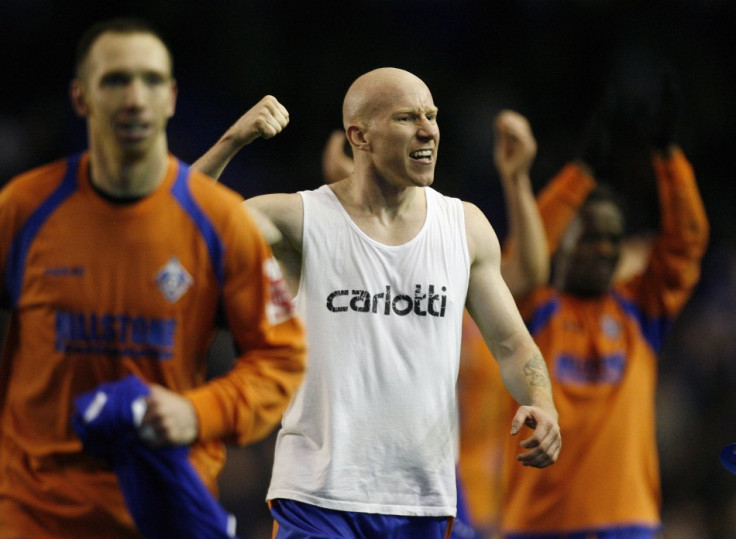 The Metropolitan police arrested soccer player Lee Hughes of the Notts County on suspicion of sexual assault on Saturday.
According to the Sun, the Magpies striker was accused by a woman partygoer of reportedly putting his hand up her dress.
The alleged incident took place at the Aerodrome hotel in Croydon, South London, where the County footballers were staying overnight for their match the subsequent day.
It appears that as part of Christmas celebrations, the hotel threw a party for the County footballers and party revellers. However, the festive spirit died down after fire alarms went off and everyone in the building was taken outside as it was being evacuated.
"Different groups started mixing together. There were some Notts County players and a couple of them were trying to talk to women. The next thing this woman started screaming," the Sun has quoted an eyewitness as saying.
Reports suggest that the 35-year-old soccer player had allegedly misbehaved with a woman reveller and to bring things to an order she had summoned the police.
"Things became quite heated and the police turned up," the eyewitness told the paper.
"The officers spoke to Hughes in the foyer. He seemed to be getting quite irate and his manager Martin Allen was also pretty upset.
"Police took Hughes away through a side exit and put him in a car and drove him away," the eyewitness has been quoted by the Sun as saying.
A Met spokeswoman confirmed that officers were called at 10.10 p.m. on Saturday to a hotel and a man, aged 35, was arrested on suspicion of sexual assault.
Though Hughes, a father of two, was granted bail until next month, he could not participate in the League One County's 2-0 FA Cup win against non-league Sutton United on Sunday.
Hughes, who previously played for Premier League West Bromwich Albion, Coventry City and Oldham, has denied the allegations.
Meanwhile, former Manchester United ace player, Ronnie Wallwork, who played for his team 29 times until 2002, was jailed for 15 months for selling stolen car parts, according to another report in the Sun.
The 34-year-old player from Failsworth, Manchester, was arrested by the police, investigating a series of unconnected armed robberies. Wallwork, later, admitted to the charges at Preston Crown Court and has been jailed, the report said.