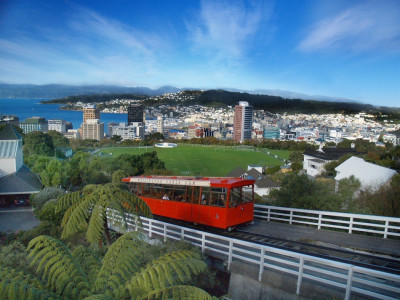 Forbes has released its annual list of the best countries to do business in, after grading 141 nations on 11 different factors. The final list, drawn up using standard procedure, was made based on data from the Central Intelligence Agency (CIA), Freedom House, Heritage Foundation, Property Rights Alliance, Transparency International, World Bank and the World Economic Forum. New Zealand tops the list, far surpassing the United States (12th), whereas the United Kingdom managed only tenth position.
The countries were graded on different parameters, like property rights, innovation, taxes, technology, corruption, freedom (personal, trade and monetary), red tape, investor protection and stock market performance.
According to Forbes' analysts, New Zealand ranked first because the country had taken steps like deductions in corporate taxes, over the past year, to help investors prosper.
"New Zealand cut its corporate tax rate from 30 percent to 28 percent last year and eliminated certain deductions, making the cut fiscally neutral. Investors have prospered, with the country's benchmark stock index, the NZX 50, up 24 percent over the past 12 months," Kurt Badenhausen, a Forbes staff member, said in a report.
However, the Kiwi economy had some downsides too. With the rising cost of New Zealand's agricultural exports, the country's unemployment rate has reached its highest level since 1999 - 7.3 percent, as of October 2012.
Meanwhile, the United States, which ranked second in the 2009 list and 10th last year, continues its downward slide. The reason is the weak economic growth and high rate of unemployment post the recession.
"The US continues to lose ground against other nations in Forbes' annual look at the Best Countries for Business. The US placed second in 2009, but it has been in a steady decline since. This year it ranks 12th, down from No. 10 last year," Badenhausen confirmed.
Check out the slideshow to identify the top ten Best Countries for Business...