Force is strong with Rogue One as Star Wars spin-off gets rave first reactions
The official reviews are embargoed until Tuesday.
The buzz so far from the premiere of Rogue One: A Star Wars Story suggests that the spin-off to the galactic franchise has been well worth the hype.
The crowd at the Pantages Theatre in Los Angeles went wild with applause as the credits rolled and took to social media to express their delight, Associated Press reported.
The film stars Diego Luna, Ben Mendelsohn, Riz Ahmed and Mads Mikkelsen and is the first of three planned spin-off films set in the Star Wars universe.
The film tells the story of the rebels who steal the plans for the Death Star and is set right before the events of the original 1977 Star Wars.
Director Gareth Edwards said that although the film will not feature any Jedi, the Force – a metaphysical power closely associated with Jedi – will still play a prominent role as characters in the Galactic Empire begin to lose faith in it.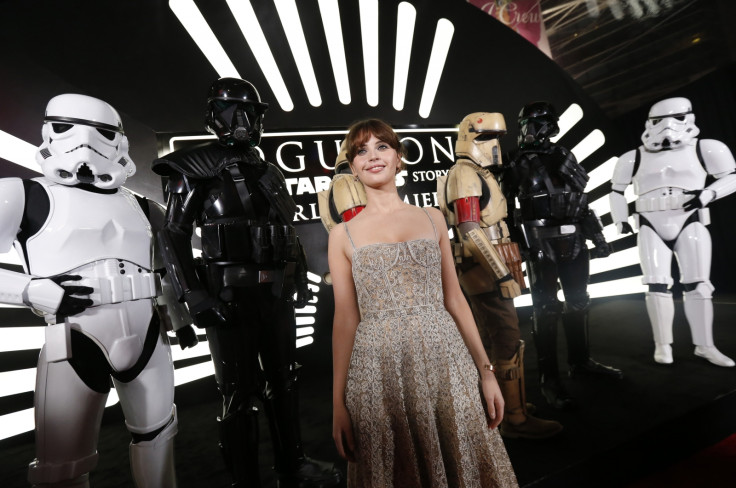 "I think without the Force as a spiritual bedrock of Star Wars, it's not really Star Wars," the film-maker told Screen Rant before the premiere.
Prior to the screening, fans had expressed concern that the production was going through expensive reshoots and rewrites.
However, after the screening Peter Sciretta from Slashfilm.com said fans will be "very happy with Rogue One", and that it didn't feel "neutered by reshoots." Steven Weintraub, editor of Collider.com, applauded the film's "incredible action" and script.
Entertainment Weekly's Anthony Breznican praised Donnie Yen's blind Jedi, Chirrut Imwe, and Alan Tudyk's droid K-2S0 as the standouts. The Daily Beast's Jen Yamato lauded Felicity Jones' heroine Jyn Erso and the film's "great hero turns".
Celebrities took to Twitter to lavish their praise on the production. The comedian Dane Cook wrote on Twitter that it might be "the best" Star Wars movie ever, while comic actor Rainn Wilson called it "amazing".
Actor Wil Wheaton said he hadn't loved a Star Wars movie as much since the original. Meanwhile, Chris Taylor, who wrote the book How Star Wars Conquered the Universe, wrote that the film was "heart-stopping and dark. Like darker than Empire Strikes Back dark."
Director Kevin Smith posted: "Holy Sith! @RogueOneMovie is unbelievably wonderful! No lie: it is #EmpireStrikesBack great! An excellent chapter in the @starwars Universe!'
© Copyright IBTimes 2023. All rights reserved.