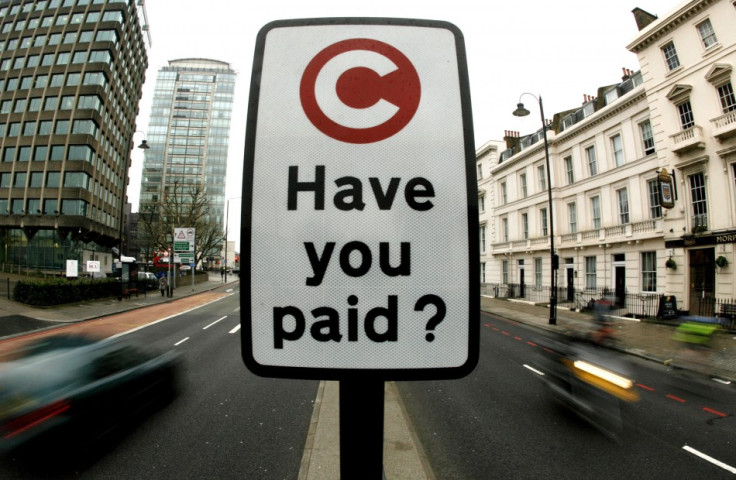 Foreign diplomats in London have racked up £108.6m in unpaid congestion charge fines.
The US embassy alone racked up more than £300,000 in unpaid penalties this year, amounting to £11.9m in unpaid tickets since the charge was first introduced in 2003, said Transport for London (TfL).
US representatives owed the largest fines overall, but China's embassy topped the list for unpaid fines in 2017 after running up a bill of more than £447,000 in unpaid tickets.
Unpaid fines for all embassies in the capital is now well above the £100m-mark since the levy was introduced in a bid to cut traffic in central London 14 years ago.
The five largest overall offenders during this time are the US, Japan, Nigeria, Russia and India.
TfL said it plans to pursue legal action together with the UK's Foreign Office to take the matter to the International Court of Justice.
Paul Cowperthwaite, TfL's general manager for congestion charging, said: "We continue to pursue all unpaid congestion charge fees and related penalty charge notices."
But a number of large embassies refuse to pay the charge because they argue it is a tax that they are exempt from.
The US embassy said in a statement: "Our position on the tax established by Transport for London in 2003, more commonly known as the Congestion Charge, is based on the 1961 Vienna Convention on Diplomatic Relations, which expressly prohibits the taxation of diplomatic missions in this manner.
"Our position is therefore wholly in accordance with that Convention, to which both the United States and the United Kingdom are parties, and it is a position shared by many other diplomatic missions in London."
But TfL's Cowperthwaite said: "We are clear that the Congestion Charge is a charge for a service and not a tax.
"This means that foreign diplomats are not exempt from paying it. We continue to pursue all unpaid Congestion Charge fees and related penalty charge notices."
A Foreign Office spokesman said earlier this year: "Our position is clear. There are no legal grounds to exempt diplomats from paying the London congestion charge. This is not a tax, and the majority of diplomatic missions in London recognise this and pay.
"We are committed to working with TfL to find a solution to the problem of non-payment by some missions."