The long-running saga that is the government's review into machine gaming now finally appears to be nearing its conclusion. Recent reports have suggested that, contrary to some briefings over the summer, government will commit to reducing the stakes on Fixed-odds Betting Terminals (FOBTs), the controversial machines at the centre of the review.
The feeling now is is that objections from the Treasury to reducing the maximum £100 stake — one that is fifty times higher than on other widely-available machines — have been dropped, and that the prime minister is supporting a stake reduction.
We can only hope this is the case. As stakeholders from across the gaming industry and far beyond have long been arguing, FOBT stakes present a clear and obvious danger of gambling harm, one that is being made freely available in thousands of betting shops across the country.
The £100 stake is not only a complete anomaly, but a dangerous incentive to gambling harm, encouraging people to chase their losses and stake money they cannot afford. Gambling Commission Figures have shown that, in 2015-16, there were over 230,000 sessions on FOBTs in which someone lost over £1,000.
At present levels, almost £5m is being lost by consumers on these machines every day. They encourage a type of high-stakes gambling that should never have been allowed on the nation's high streets, and to which government now has the opportunity to apply much-needed, long-overdue limitations.
It seems increasingly clear that some sort of limitation will be applied to the £100 stake. The million dollar question is now to which level the government will commit itself. Figures currently being bandied around range from £30 to £20 and £2. The forthcoming announcement of the review's conclusions may come in the form of a range of options that are subject to a further consultation.
If that is the case, we must hope that the government recommends and legislates for a substantial reduction, avoiding a compromise that may seem to offer something to all sides, but which in reality would prioritise the interests of multinational bookmaking corporations over the needs of problem and at-risk gamblers. Only a substantial reduction to the £100 stake, one that brings it much closer to the levels of other widely available machines, can deliver the change that is so clearly needed.
Of course, as the review publication nears and in its aftermath, you will hear plenty from bookmakers trying to distract from the necessity of stake reduction, and scaremongering about its economic effects on betting shops. They will claim that a big change to the £100 stake will see thousands of high-street bookmakers close, and that in any case, levels of problem gambling have not grown as FOBTs have become more prevalent.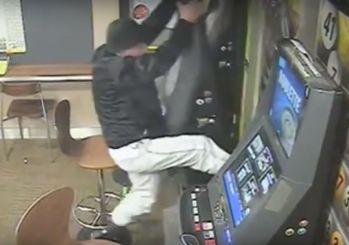 It's nonsense on both fronts. Findings from NERA, the independent economics researchers, have shown that you could reduce FOBT stakes to £20 without forcing any betting shops to close.
And the bookies' persistent claim that problem gambling levels have remained steady were blown apart last month, by new Gambling Commission figures that showed the UK's problem gambling population grew by 50% in the three years to 2015. Over 430,000 people were identified as problem gamblers, and almost two million as at risk. A third of those who bet on FOBTs were found to be at risk of becoming problem gamblers.
Problem gambling is already costing the UK an estimated £1.2bn a year, when its burden on public services from the NHS to the welfare and criminal justice systems is taken into account. And yet some would still have you believe that the UK's 8,700 betting shops can continue as hotspots of high-stakes gambling, without enabling and exacerbating this social crisis. It defies reason.
This is a problem that the industry and the government must work decisively together to alleviate. Social responsibility measures, from bookmakers and arcades alike, are improving and an important part of the solution. But we will never fully fix the problem while the dangerous anomaly of £100 FOBT stakes remains.
We urge the government to commit to the substantial stake reduction that is needed. Only then will we really start to make progress on problem gambling.
---
John White is chief executive of BACTA, the trade association representing the amusement industry.
---