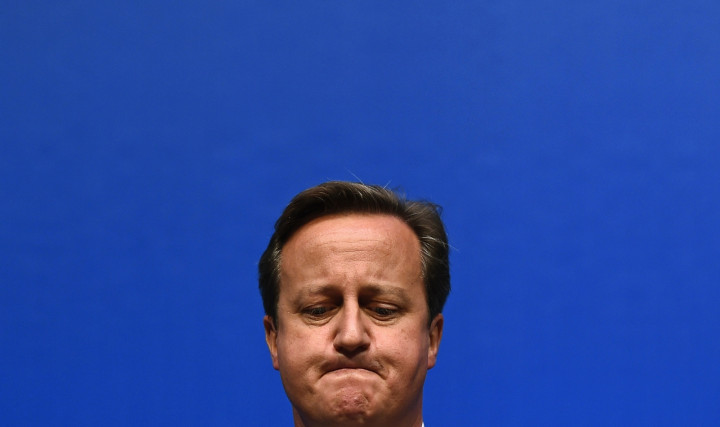 The prime minister has come under fire for refusing to wear a T-shirt emblazoned with a phrase coined by The Fawcett Society: "This is what a feminist looks like."
Unlike Nick Clegg and Ed Miliband, who donned the garment – designed by Elle magazine – willingly, David Cameron has reportedly refused to wear it five times prompting criticism that the Conservative leader still has a problem with the F-word.
Lorraine Candy, editor-in-chief of Elle, said: "This is a shame on so many levels, especially given he knew Nick Clegg and Ed Miliband had agreed without hesitation, alongside many other influential men who were more than happy to call themselves feminists. It seems the prime minister still has an issue with the word feminist."
It wouldn't be inappropriate to point out that Cameron does not have a good track record when it comes to defending women's rights. In 2011, he came under fire was telling Labour MP Angela Eagle to "calm down dear" during a Commons exchange. He declared this year his "year for women" – a seemingly overconfident turn of phrase considering there are more male MPs right now than the total number of female MPs in history.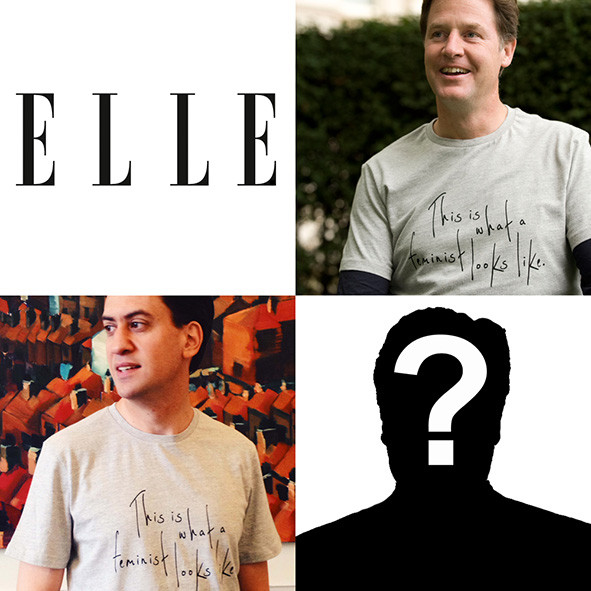 But what difference will wearing a feminist T-shirt make? A photo-op with an awkwardly dressed politician will not do much to whip up enthusiasm for women's rights. Nor will a £45 piece of clothing designed by a women's glossy magazine – not exactly known for their participation in eliminating damaging female gender stereotypes – change the fact that Westminster is still almost exclusively dominated by men.
Cameron's refusal to wear a feminist T-shirt is not proof that he does not support women – the figures of female political involvement do. Currently, there are only 48 women to 254 men in the Conservative party in the House of Commons - 148 women and 502 men overall. There have only been 370 female MPs in the Commons since the first was elected in 1918.
Women make up half of the British population and they are represented by just five out of 22 people in Cameron's Cabinet.
Even the promotion of a number of female MPs to ministerial positions earlier this year, including Liz Truss and Nicky Morgan, was dismissed a strategic "window dressing" to play down Cameron's "women problem". Essentially, British politics is a sad state of affairs for women.
There are plenty of other issues through which Cameron could prove his allegiance to women's rights. More than 40 years after the UK introduced the Equal Pay Act, female bosses are still earning 75% as much as their male colleagues – meaning they would have to work until they were nearly 80 to catch up with men's lifetime earnings.
It is definitely a good thing that feminism is at the forefront of the media – and in a way, Cameron's refusal to wear the T-shirt and the subsequent headlines have brought the issue further into the spotlight.
But Cameron, Clegg and Miliband would be better off addressing the issues that are negatively affecting the lives of women than taking pictures in slogan T-shirts. We can only hope Cameron's priorities lie elsewhere.