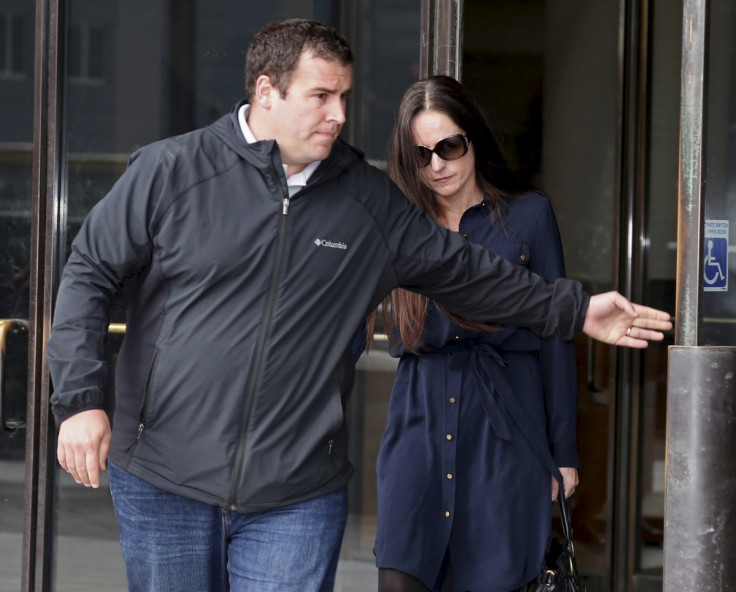 Former CEO of Anglo Irish Bank David Drumm appeared before the Massachusetts District Court in Boston on 13 October for a hearing regarding an extradition request by the Irish government. Drumm faces 33 counts of fraud, forgery and other crimes in Dublin and could face "an unlimited term of imprisonment," court documents revealed.
The court documents reveal Irish police and corporate fraud investigators spent six years looking into Drumm and his involvement in Ireland's 2008-2013 financial crisis, WCVB reported. Drumm was arrested on 10 October at his luxury home in the Boston suburb of Wellesley.
He and his wife, fled to the US in 2009, filed for US bankruptcy protection in an attempt to avoid repaying €8.5m ($9.7m/£6.2m) in Anglo personal loans. The 48-year-old's bankruptcy case was rejected in January by Boston Judge Frank Bailey who cited Drumm's efforts to conceal millions and testimony complete with what he called "outright lies," WCVB reported.
On 13 October, the banker appeared with his lawyer, Tracey Miner, for a brief 10-minute hearing regarding Ireland's extradition request. Miner told Judge Donald Cabell that she would need three to four months to prepare a case fighting the request, according to RTE News. Miner said she believed the extradition was going to be "a little more complicated" than an ordinary extradition and that she would look into "whether it was done for political purpose".
Cabell, who also heard that there was an alleged error in the original arrest warrant, said although there was a "presumption" under US law to keep Drumm detained pending a full hearing, he would schedule a bail hearing for 16 October. Assistant US Attorney Amy Harman Burkart, however, said she would object to Drumm's bail and argued he was a flight risk, which was rejected by his attorney.
The Boston judge also scheduled a hearing on 10 November to discuss how to proceed with the extradition process, RTE reported. Cabell told the US attorney to provide Drumm's legal team with files relating to the case by that time. Burkart also informed the judge that the Consulate of Ireland in Boston had been informed of Drumm's arrest.
Ireland is seeking Drumm's extradition from the US under the 1983 treaty between the two counties and the 2003 extradition agreement between the US and the European Union, according to the Irish Times. The downfall of Anglo Irish Bank, which was bailed out by Irish taxpayers with nearly €30b (£22b/$34b), played a large role in the collapse of Ireland's economy in 2008.