Former Barclays boss Bob Diamond makes City return with Panmure Gordon takeover
The new owners plan to expand Panmure's boutique investment bank base.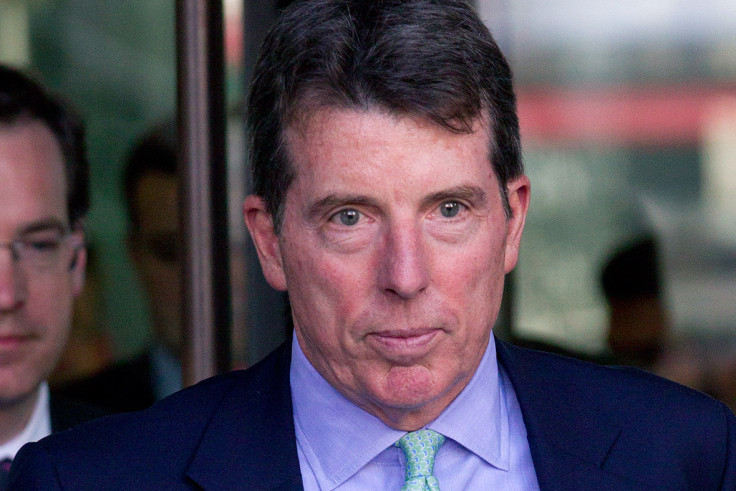 Former Barclays boss Bob Diamond has teamed up with the Qatari royal family's investment bank, QInvest, to buy City stockbroker Panmure Gordon.
Diamond has made the offer through his Atlas Merchant Capital vehicle will take a majority stake in the famous City business, which dates back some 140 years. QInvest will maintain the 43% of Panmure it already owns.
The offer, which values Panmure at £15.5m, has been recommended by the board.
The company has already received commitments to vote in favour of the deal from 60% of shareholders.
The deal comes at a time when Panmure like many other mid-cap brokerage firms is not performing well amid reasons such as increased regulation, fewer deals and lower corporate retainers. For 2015, it posted a loss of £16.7m.
Diamond, a former Barclays chief executive, is understood to have identified an opportunity for the firm and is said to be seeking to expand the once-prestigious City firm's investment banking services. This comes at a time when many companies are increasingly shifting to boutique firms for corporate finance advice.
Tamim Al-Kawari, QInvest chief executive, said: "We have been major investors in Panmure Gordon for more than seven years and are excited about this opportunity to work with Atlas to develop the business, alongside its management team and employees, and to assist it in fulfilling its potential."
Matthew Hansen, Atlas head of UK and Europe, said: "We believe there is significant opportunity for Atlas, in partnership with QInvest, to apply our operational skills and financial services expertise to enhance Panmure Gordon's strong reputation and build a larger, successful boutique investment bank."
Andrew Adcock, chairman, said the independent directors believed the offer was "fair and reasonable".
© Copyright IBTimes 2023. All rights reserved.