Former Chelsea and Manchester City striker George Weah wins Liberian presidency
Weah will succeed Ellen Johnson Sirleaf as President of the west African nation next month.
Former footballing legend George Weah will become Liberia's next president after victory in a run-off election.
The 51-year-old, of the Coalition for Democratic Change, won 61.5 per cent of the vote after 98.1 per cent of the ballots were counted, according to the National Elections Commission.
Weah defeated his opponent, vice-president Joseph Boakai, of the Unity Party, who obtained 38.5 per cent of the vote share.
The former AC Milan, Chelsea, Manchester City and Paris St-Germain striker won the first round in October, winning 38.4 per cent of the vote, compared with the 28.8 per cent Boakai achieved.
But as Weah failed to secure an outright majority, a run-off was scheduled for Tuesday and news broke on Thursday (28 December) that Weah had won the contest, to scenes of joy in the capital, Monrovia, where he grew up.
Weah will succeed Africa's first elected female president Ellen Johnson Sirleaf as Liberia's president in January, in what will be the country's first democratic transition since 1944.
The revered footballer was one of the best strikers in world football becoming the only African footballer to have won Fifa World Player of the Year and the coveted Ballon D'Or, in 1995.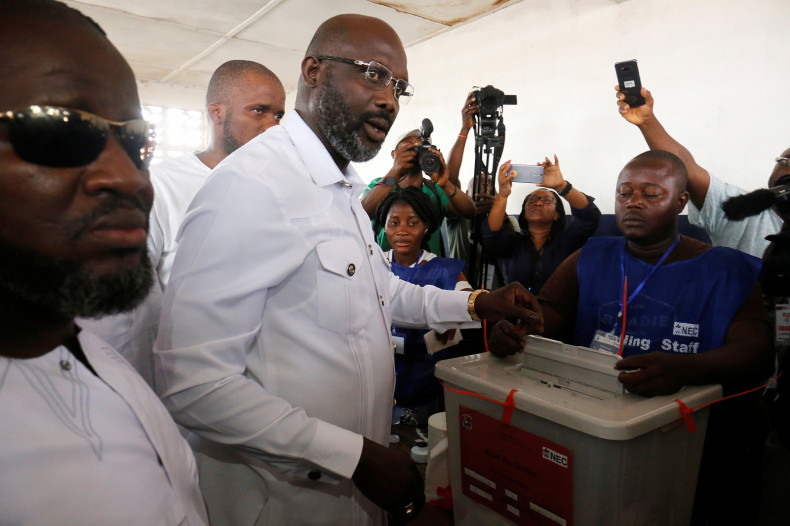 But as his career blossomed during the early nineties the country of his birth was descending into chaos, in two civil wars which lasted until 2003 and the overthrow of dictator Charles Taylor.
An estimated 250,000 people died during back-to-back civil wars in Liberia and the exiled Taylor is now serving a 50-year sentence in HMP Frankland in Durham, for war crimes in neighbouring Sierra Leone.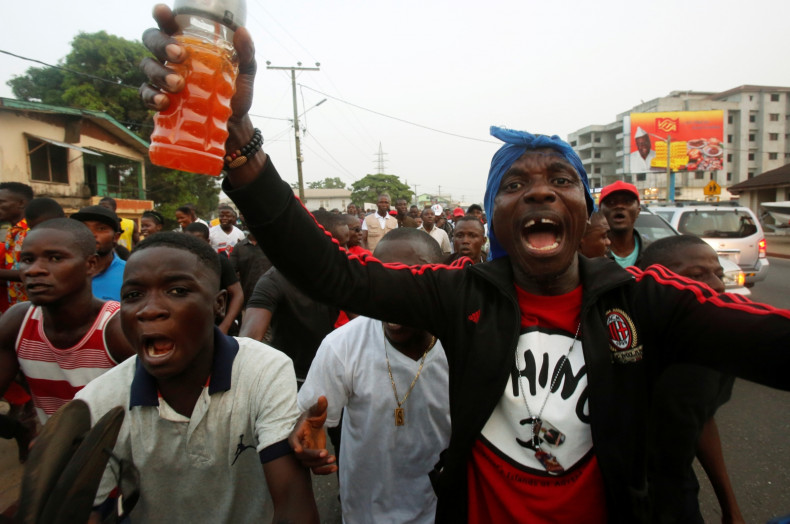 Weah entered politics after his retirement from football in 2002 and is currently a senator in Liberia's parliament.
Sirleaf defeated Weah in a presidential election run-off in 2005, but now her office has set up a team to ensure the "orderly transfer of executive power from one democratically elected president to another".
Turnout was said to be low, at around 56 per cent, or roughly two million of the country's 4.6 million people.
Liberia, founded by freed US slaves in the 19th Century, was praised by UN secretary-general, António Guterres, who hailed the "peaceful conduct" of the vote.