Former Cuban castaway Elian Gonzalez wants to return to the US one day, he told ABC News in an exclusive interview. Gonzalez, who was found off the Florida coast in 1999 and lived briefly in Miami with family, was returned to Cuba to live his father, stepmother and stepsibling.
"To the American people, first I say thank you for the love they give me," Gonzalez said. "I want the time to give my love to American people."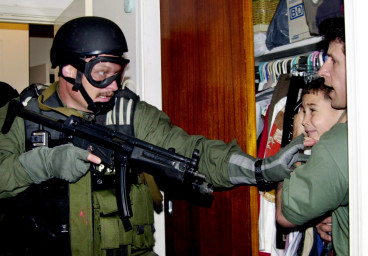 Gonzalez was only six when he and his mother were in a boat that capsized on their way from Cuba to Florida. The young boy was taken in by family members but soon became the focus of a vicious custody battle between the US and Cuba. He was dramatically taken by US federal agents and returned to Cuba to live with his father.
According to ABC News, the now 21-year-old said he would like to return as a tourist to see a baseball game, visit museums in Washington DC and speak to Americans.
"For my family it has always been, we always have the desire to say to the American people, to say to each household our gratitude, appreciation and love that we have," he said to ABC News.
"Perhaps one day we could pay a visit to the United States. I could personally thank those people who helped us, who were there by our side. Because we're so grateful for what they did."
Gonzalez, who spoke about his experience out at sea with his mother, told ABC News he is now engaged and studying engineering. His mother died after the two capsized.
Relations between the US and Cuba have been steadily improving since US President Barack Obama and Cuba President Raul Castro met in December.
Last week, the State Department announced the two neighbouring countries are expected to hold another round of high-ranking talks in Washington this week. The two countries, which have not established a date for the talks, hope to announce the opening dates of their respective embassies after the meeting.