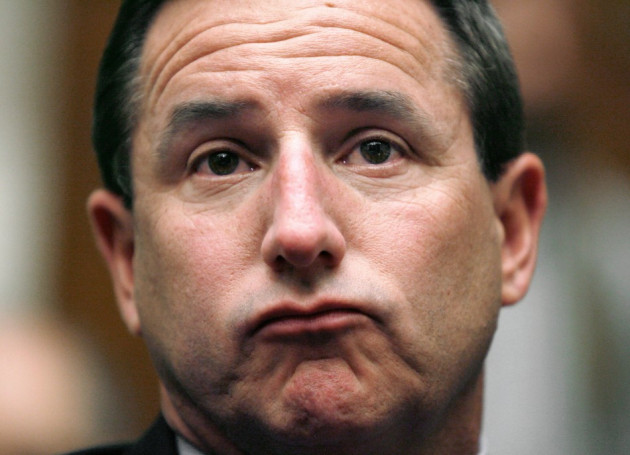 Former Chief Executive of Hewlett-Packard Co. Mark Hurd repeatedly pursued and targeted actress Jodie Fisher in attempts to cajole her into having sex with him, according to a controversial letter released on Thursday.
The letter, sent to Hurd on Jun. 24, 2010 by Fisher's lawyer, accuses him of sexual harassment and inappropriate conduct against the actress, who worked as a company events contractor.
"You had designs to make her your lover from the onset using your status and authority as CEO of HP
"At times you would behave professionally seemingly 'getting' that she was not going to have sex with you. At other times, not, and you would relentlessly attempt to cajole her into having sex with you."
Fisher later retracted the claims in the letter, admitting it was "full of inaccuracies," according to Ken Glueck, a senior vice president for Redwood City, California- based Oracle.
Hurd resigned from his position as CEO of HP in 2010, and settled with Fisher soon afterwards. Fisher and her lawyer said there was no romantic or sexual relationship between the two.
Hewlett-Packard's investigation found Hurd not to have acted in violation of the company's sexual harassment policy.
The letter, which sought a settlement for sexual harassment, was obtained after a ruling by the Delaware Supreme Court that it should be unsealed as part of the evidence in a shareholder lawsuit against the Palo Alto, California-based company.