Former Honduras president Rafael Callejas pleads guilty in Fifa bribe corruption case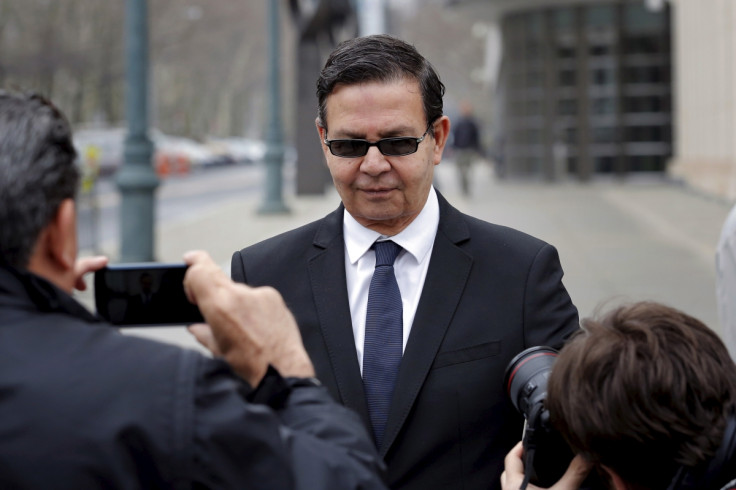 The ever-imploding Fifa corruption scandal is not only felling soccer administrators and sports marketing companies, but government leaders as well. The former president of Honduras has now pleaded guilty to taking bribes in exchange for steering lucrative broadcast rights for regional matches linked to the World Cup.
Rafael Callejas, the head of the country's soccer federation from 2002 to 2015, as well as the one-time president of his nation from 1990 to 1994, took hundreds of thousands of dollars in bribes to grant contracts to Media World, a Florida sports marketing company. The contracts covered media and marketing rights to the Honduran national soccer team's home World Cup qualifier matches for the 2014, 2018 and 2022 World Cup, the US Department of Justice said in a statement.
Callejas pleaded guilty to charges of racketeering, money laundering and wire fraud conspiracy in a federal court in Brooklyn, where the massive indictments against Fifa corruption originated in May 2015. Callejas told the judge that he had accepted bribes and distributed some of the money to others,the Associated Press reported. He said he knew it "was wrong."
Callejas faces up to four decades in prison and has agreed to forfeit $650,000 (£456,000). He is scheduled to be sentenced in August. The first round of the US indictments named 14 Fifa or regional soccer administrators or executives of sports marketing companies. A second round in December 2015 named an additional 16 people.
Guilty pleas in the case to date have resulted in agreements to forfeit over $190m (£130m), and another $100m (£70m) has been frozen in the US and abroad, according to American law enforcement authorities.
© Copyright IBTimes 2023. All rights reserved.