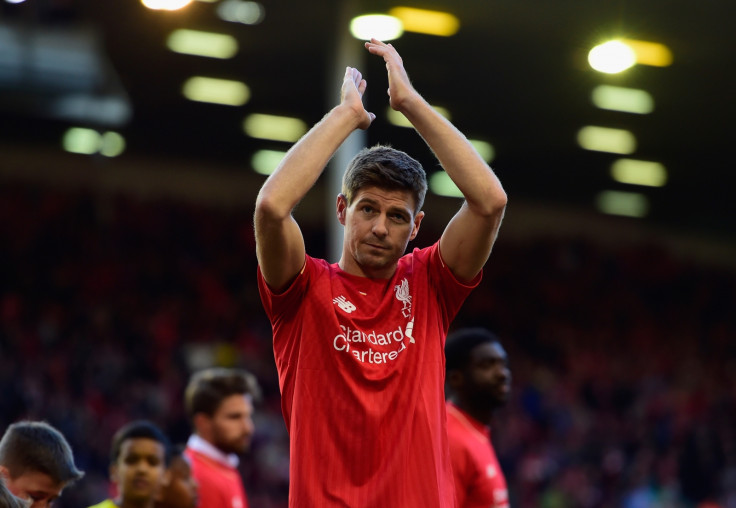 Former Liverpool captain Steven Gerrard has made a winning start to his LA Galaxy career as he helped his new teammates to victory over Mexican side Club America in the International Champions Cup on 12 July.
The former England international rejected a chance to sign a new contract with the Merseyside club, which allowed him to leave Anfield as a free agent. Earlier in January, he had agreed a deal to join the Major League Soccer side in the summer.
Robbie Keane, a former teammate of Gerrard at Liverpool, scored a sublime equaliser for LA Galaxy after Darwin Quintero had given Club America the lead. Alan Gordon scored the winner in the 80th minute to make the final score 2-1.
"It was a great feeling. It was a difficult game and I thought [Club America] were very good. I thought after 15 or 20 minutes that the team settled really well, we played some good football and we got our deserved equaliser," Gerrard told LA Galaxy's website.
"For me personally, it was good to get 45 minutes under my belt and I'll keep getting better and better and the more I get used to my teammates, I'll improve.
"Physically it was tough. I haven't played a competitive match for six or seven weeks so it was very important that I got out there and got 45 minutes."
It was Gerrard's first outing since captaining Liverpool to a 6-1 defeat at Stoke City in the final day of the 2014/15 season on 24 May.
LA Galaxy coach Bruce Arena praised Gerrard's impact but said the midfielder needed more time to build up his match fitness.
"For his first time out it was very encouraging, he looked like he belonged, his leadership was really good, I thought he was solid," Arena said. "He is probably about a month away from being fit enough to play a full match, it will take some games."
Gerrard could make his MLS debut when the Galaxy host San Jose Earthquakes on 17 July.