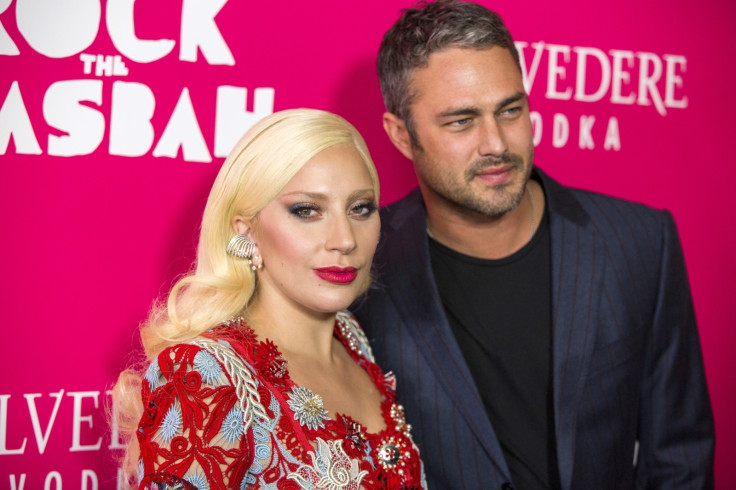 Singer Lady Gaga and TV personality Taylor Kinney are no bitter exes. Although the two celebrities split in 2016, they are still very close, according to a new report in US Weekly.
A source told the Magazine, "Gaga and Taylor Kinney are still very close, but they are only friends. " However, the insider has shut down rumours of a romance between the ex-couple.
"Gaga and Taylor talk or text every single day and meet up when they're in the same city, but nothing romantic is happening between them," said the insider.
The Chicago Fire actor was recently spotted attending pop star's Joanne world tour at Chicago's Wrigley Field on 25 August.
The exes broke off their engagement in July 2016 after five years together. A source told US Weekly at the time that "distance was definitely a big, big issue" and they were "ultimately too different."
Later in an interview in October 2016, Gaga explained that she will always have the love for Kinney. She said on Howard Stern's SiriusXM show, "It's just about life changes, and we all go through different stages and we're focused on different things. To be fair, I think that Taylor's pretty f**king cool that over the years no matter what creative transformation that I've gone through, he's always been very supportive of that and loving."
The Born This Way singer has moved on from Kinney and is currently dating her agent Christian Carino.
The Grammy winner gushed about Carino during her 29 August concert at NYC's Citi Field and told the crowd, "Right before I came on stage tonight — my boyfriend Christian is here tonight, and he sent me a text message saying, I am going to be on the runway just in case you fall. All you can ask for is somebody you love that wants to catch you if you fall."