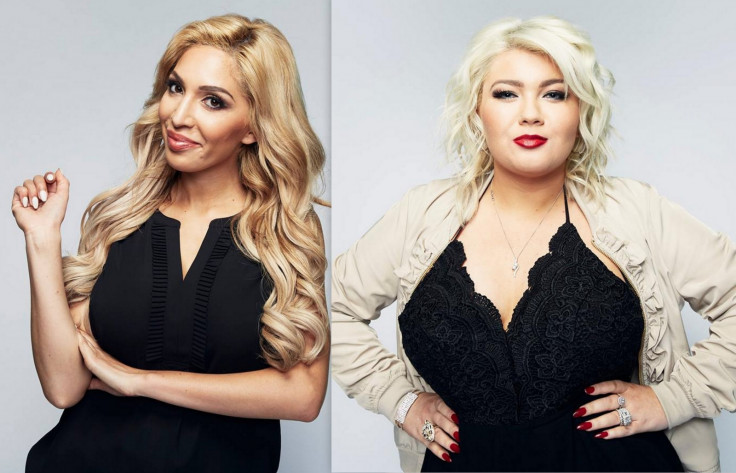 Teen Mom OG co-stars Amber Portwood and Farrah Abraham have been feuding for some time over drama surrounding their ex-boyfriends.
However, Portwood has admitted that she is finally ready to put the past behind her. In an interview with E! News, the MTV star described Abraham as having a "very strong mind and strong opinions". And added, "So do I. So I think it's natural for us to clash. Plus, she's crazy. We used to be friends, but I don't know what happened. I think she did things for publicity."
"I still love her to death. She knows that" Portwood added of Abraham. When asked if she is ready to put their differences aside once and for all, she responded, "I know that for me, I'm ready to let everything go. With her, it's on her terms. I'm not really putting any effort into it or thinking about it."
Despite her fallout with Farrah, Amber has remained on good terms with Abraham's mother Debra Danielsen. The 26-year-old business owner is estranged from her mother, and Farrah has expressed disinterest in attending Debra's upcoming nuptials.
When asked if she would attend the wedding, Portwood confirmed she would. "Oh, absolutely. Me and Debra are actually really close. She's bought clothes from my boutique and has been really supportive."
In June, Abraham sent Portwood a cease and desist letter over "false and defamatory statements" made about Abraham to the media.
Speaking about Portwood and her then fiancé Matt Baier, the mum-of-one told US weekly, "I mean, I don't give a s**t about either of them, and I'm sick of them trying to be like me. They're obsessed with me. I sent them a cease and desist so they need to leave me out of their books, out of their interviews, and I don't want anything to do with them."