A former Microsoft manager has been charged with insider trading, after it was alleged he revealed upcoming announcements to a trader friend prior to the news being made public.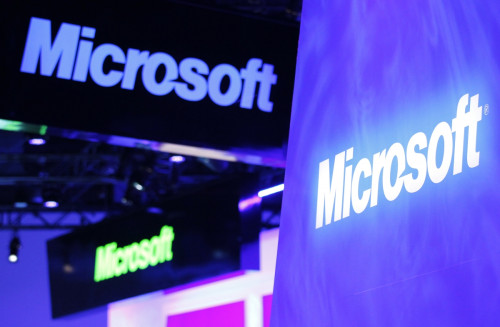 The US Department of Justice and the Securities and Exchange Commission charged Brian Jorgenson, 32, a senior portfolio manager at Microsoft, and online day trader Sean Stokke, 28, both from Seattle, with 35 counts of illegal trading on private Microsoft information.
The two men are alleged to have made $393,125 (£240,000) in an 18-month period. Jorgenson would tip off Stokke about upcoming announcements, who would then place trades based on the information, before sharing the profits equally.
Stokke made his first trade based on information given to him by Jorgenson in April 2012. Jorgenson is alleged to have revealed Microsoft's plans to invest $300 million in Barnes & Noble's ebook reader and digital media business, having learnt about the deal 12 days before it was made public.
Illicit profits
The pair purchased Barnes & Noble call options ahead of the announcement, "which they sold for almost $185,000 in illicit profits," the SEC's report states.
Another illicit trade took place shortly before Microsoft's fourth quarter earnings announcement on 18 July, 2013. The report states: "They knew that Microsoft's earnings were going to fall well short of analysts' consensus estimates and bought Microsoft options. When they sold these options they realised illicit profits of over $195,000."
Knowingly or wrecklessly
The pair's third trade took place ahead of Microsoft's first quarter earnings announcement on 24 October, 2013. This time, they knew the software company's earnings would exceed analysts' expectations. In an effort to conceal their fraud, the SEC reports the pair "traded options of the Technology Select Sector SPDR Fund, which held Microsoft common stock.
"When they sold those options, they realised almost $13,000 in illicit profits."
The SEC report states Jorgenson and Stokke "knowingly or recklessly engaged in the conduct described in this Complaint, violating Section 10 (b) of the Securities Exchange Act of 1934."
Jorgenson was a senior manager in Microsoft's Treasury Group and had worked at the company since 2011, having previously earned a living as a chartered financial analyst and portfolio manager at an investment management firm, where he worked alongside Stokke, who he met in 2009.
After working together, Stokke wbecame a contract systems analyst for Microsoft, before leaving to becoming a business analyst for an aerospace company.