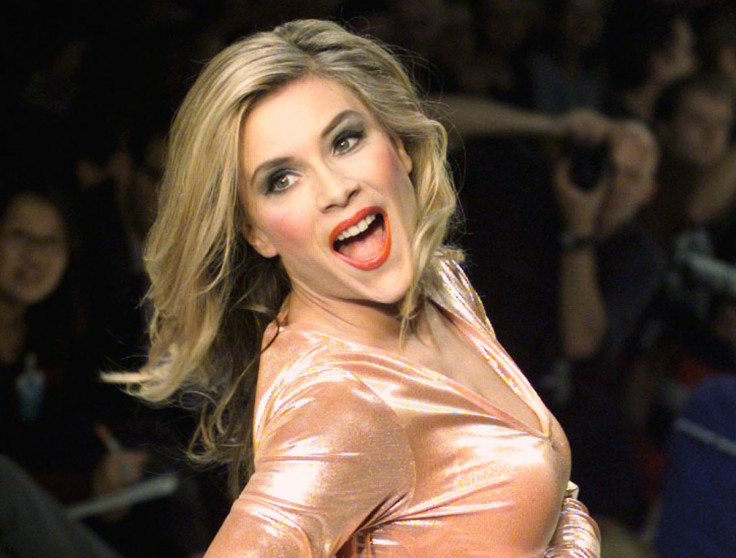 Former Page 3 model and singer Samantha Fox has denied that she was blocked from boarding a plane on the way to a concert in Lithuania as a spokesperson for the star insisted that she "did not delay the flight" and was "explaining that she had priority boarding". Wizz Air who ran the flight confirmed that "a passenger was offloaded due to abusive behaviour towards staff" although it is not clear if the incident involved Fox.
The former pin-up, who had hits with Touch Me (I Want Your Body) and Do Ya Do Ya (Wanna Please Me), was on her way to Vilnius on a £150 flight last week to headline a concert with her band in the Lithuanian capital when the incident occurred.
The spokesperson told the Sun On Sunday that the singer had "paid £30" and she was explaining that she had priority boarding "yet economy was boarding before her." They added: "A girl working for Wizz apologised and she caught a later flight."
Reports had alleged that the 80s star had not been allowed to board the flight due to having had too much to drink, a report that has been strenuously denied.
Prior to boarding the flight Fox had tweeted a picture of herself on her official Twitter feed sitting in the Luton Airport lounge on the way to Lithuania. The tweet read: "At airport to Vilnius, Lithuania for a show with live band tomorrow at Siemens arena. Headlining yeah ! Love sam xx"
Fox was most recently in the public spotlight in the UK in 2009 as a contestant on ITV 1 show I'm a Celebrity...Get Me Out of Here. She has also appeared in an episode of Channel 4's Come Dine With Me with Callum Best, Janice Dickinson and Jeff Brazier.