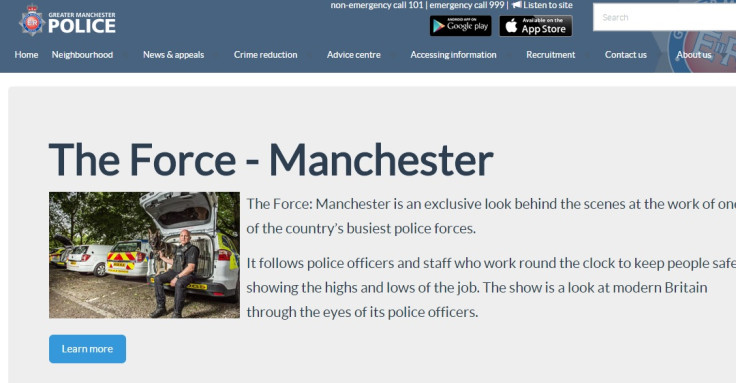 Greater Manchester Police (GMP) have confirmed their website was temporarily taken offline during a hack which they described as a "malicious attempt to disrupt services". The force's website was unavailable for browsing for a short period around 8pm on 2 September.
Services soon returned before the website was taken down again, with police saying initial checks "did not reveal anything untoward". However, a group of Twitter users who appear to be from Lithuania claimed responsibility for the denial of service (DOS) attack.
One user @nOw1337 told the GMP Twitter account: "I think these problems responsible was me :)" after it had earlier tweeted the site was down to "technical issues". The @nOw1337 account also told GMP via Twitter: "Disclose out there that I was the one who knocked your site or I will not stop here."
A second Twitter account @g0d1337, also apparently from Lithuania, also claimed to have taken down other websites; Manchester City Council, the Spanish National Police Corps website and, surprisingly, the official website of Oscar-winning actor Eddie Redmayne. All these websites can now be accessed at the time of publication.
Deputy Chief Constable Ian Hopkins from Greater Manchester Police said: "We are treating this as a denial of service attack, which is a malicious attempt to disrupt services. I want to reassure people that the server for the website is not connected to any other Force system and that the information contained on the website is all public information. We apologise for any inconvenience this may have caused to members of the public and we are working to resolve this issue as quickly as possible."