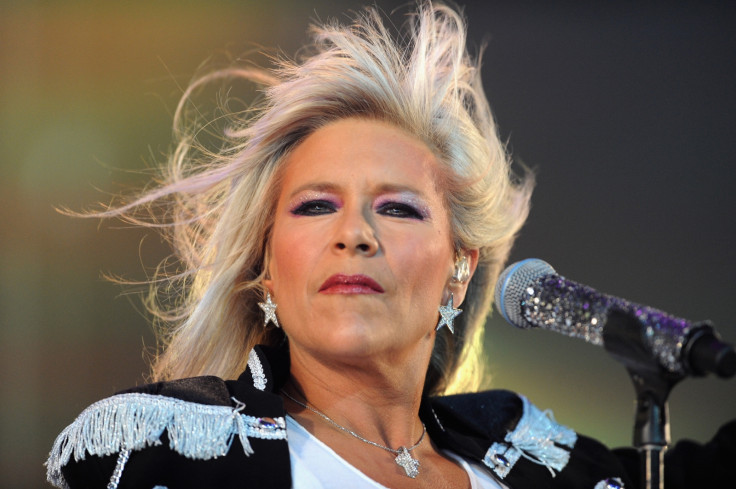 Samantha Fox is mourning the death of her long-time partner, who passed away after a two-year battle with cancer. Myra Stratton, who worked as the 49-year-old star's manager for four years before they became romantically involved, died on 2 August.
The news was confirmed in statement posted on Twitter, which read: "It is with great sadness we announce the passing of Myra Stratton. She was Samantha Fox's partner and manager for the last 16 years. She bravely fought cancer for the last two years but lost her battle on Sunday. Samantha asks for privacy as she grieves."
Fox rose to fame in the 1980s as one of the most popular pin-ups after becoming the youngest Page 3 girl and the only one given a four-year contract.
Her journey to superstardom started at the age of 16 when her mother sent pictures of her in lingerie to The Sunday People's Face and Shape competition. She came second out of 20,000 girls who entered and was invited to test shoot for The Sun's Page 3 feature. With the consent of her parents, she went on to pose topless for the iconic tabloid feature.
In 2008, the former I'm A Celebrity contestant and Stratton appeared on an episode of Wife Swap, where Fox moved in with Freddie Starr and Myra stayed with Starr's wife Donna.
During a touching moment captured on camera, Fox described Stratton as her soulmate."If she wasn't there my world would fall apart. She's my soulmate and the person I have been looking for all my life," she said.
A source close to the star said she is "devastated" and struggling to cope with the loss. The insider said: "She adored and loved Myra and her loss has created a huge hole in her life. "Myra was Sam's manager but also her best friend and lover. It's a huge loss for her."