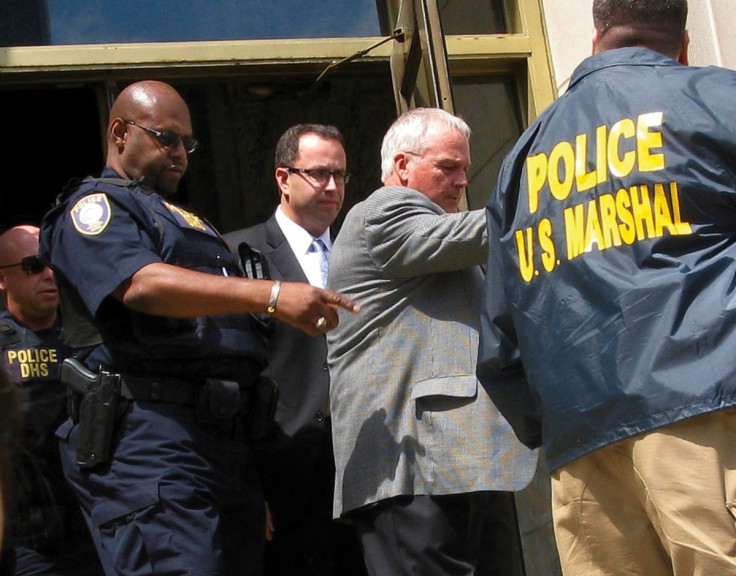 Former Subway spokesman Jared Fogle was sentenced to 15 years, 8 months in prison on 19 November after he pleaded guilty to child sex charges. Fogle had pleaded guilty to one count each of possessing and distributing child pornography and travelling for illicit sexual conduct with a minor.
38-year-old Fogle admitted in an Indianapolis court to paying for sex with girls as young as 16 and has agreed to pay his 14 victims $100,000 (£65,000) each. He also agreed to getting sexual disorder treatment and will be registered as a sex offender wherever he lives after his release.
A forensic psychiatrist said at the hearing that Fogle has "mild" paedophilia and was mostly attracted to older female teenagers, not prepubescent girls. He also said Fogle had an alcohol problem.
Fogle became famous as the face of a Subway campaign that centred on him losing weight while only eating sandwiches from the fast food outlet. Prosecutors had recommended he be sentenced to 12.5 years while Fogle's attorneys were seeking five.
Fogle worked for Subway for 16 years. The company fired him as soon as the charges surfaced.