Former US banker Charles Antonucci gets 2.5 years for fraud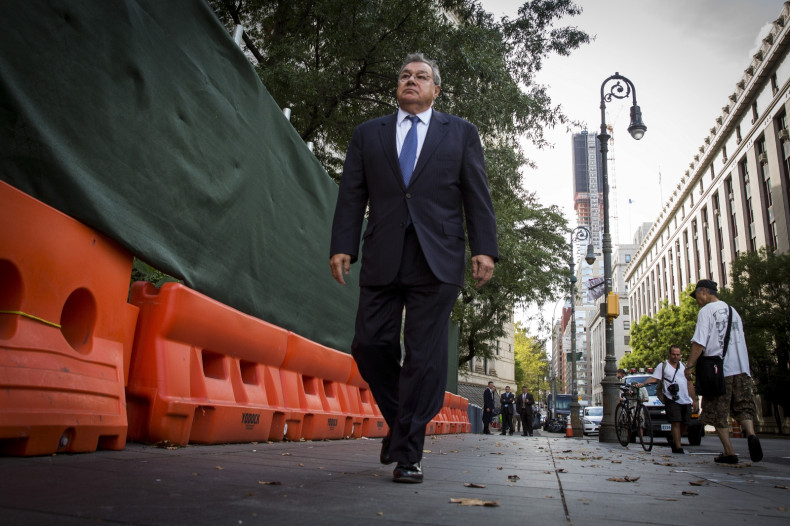 Charles Antonucci, former president of the failed Park Avenue Bank in New York, was sentenced to 2.5 years in prison. He was found guilty of fraud in a case tied to the Troubled Asset Relief Program (TARP) established during the 2008 financial crisis.
He is the first person to be convicted for trying to defraud the US government's flagship bailout programme, and his sentencing comes despite cooperation with authorities. He could have faced 20 years in prison, if he had not cooperated with the investigation. Antonucci was also ordered to forfeit $11.2m (£7.1m, €10m) and pay $54.6m in restitution. Three other people were also charged in the case.
"Even though he's cooperated, he committed enormous crimes," US District Judge Naomi Reice Buchwald said. "It isn't enough to say, 'I've been caught, I'll cooperate and everything will be right with the world and I'll just go home."
"Even today I have not heard an excuse or explanation for this serious conduct. The only one that comes to mind is greed."
Antonucci apologised "for my actions and to those I've harmed" before the sentence was announced.
Antonucci was arrested for trying to get more than $11m worth of taxpayer rescue funds from the TARP, which was established to rescue financial institutions and strengthen the nation's financial system during the crisis in 2008. He was also accused of bribery, self-dealing and embezzlement of bank funds, leading to Park Avenue Bank's demise.