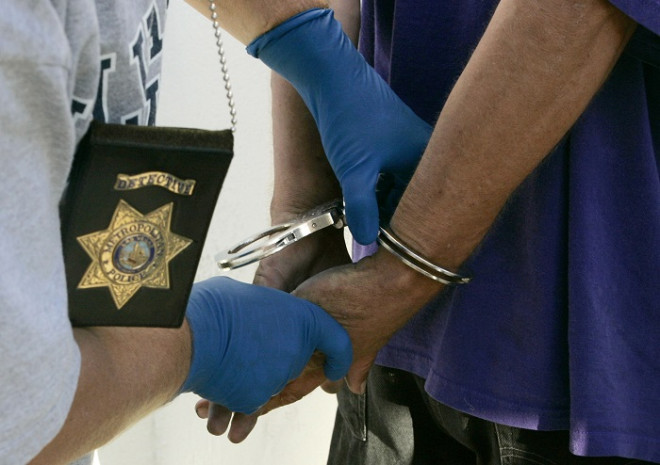 A former US marine captain has been sentenced to 210 years in prison after being found guilty of violently sexually abusing young girls in Cambodia.
Michael Pepe, 60, was convicted for raping and torturing girls - some as young as nine - in 2008, but was only sentenced by a federal court in Los Angeles after a delay caused by an alleged affair between a US investigator and a court interpreter.
US district judge Dale Fischer described Pepe's crimes as "heinous" and "unspeakable", and said the sentence is intended to send a message to any American considering travelling abroad to have sex with children.
Six of seven girls who were aged between nine and 12 when they were abused by Pepe travelled to Los Angeles to testify against him at the trial.
The victims told the jury how Pepe, who was working as a part-time professor at a Cambodian university, drugged, gagged, blindfolded, beat and raped them repeatedly at his compound in Phnom Penh. They also described how Pepe forced them to perform oral sex on him.
"He went to Cambodia because it was easy to molest little girls there," Judge Fischer said. "He raped and tortured them while maintaining the facade of being interested in the education of Cambodian children.
"Despite the sincere efforts of defence counsel, the court finds no justification that would allow Mr Pepe ever to be released from prison."
The judge awarded restitution of $247,000 (£147,392) to the organisations that cared for the victims and ordered money from Pepe's military pension to be used to pay for the award.
Pepe was arrested by the Cambodian National Police in June 2006. Despite jurors returning a swift verdict against him after his initial conviction, Pepe's defence lawyer argued that the alleged relationship between immigration and customs enforcement special agent Gary J Phillips and a Vietnamese interpreter who translated for some of the victims had tainted the girls' testimony.