Rain and cooler weather on Friday (20 May) helped firefighters to contain the spread of the blaze in the oil sands in Alberta. Although the fire has subsided, the air quality due to smoke has become a matter of concern for the authorities.
The fire that erupted a few weeks ago in Fort McMurray in Alberta and spread to adjoining areas, affected more than 500,000 hectares of area and led to the evacuation of over 100,000 residents and oil sands workers.
With the containment of the fire, some oil sands such as Statoil, Imperial Oil and ConocoPhillips Canada are back in operation, but Suncor and Syncrude oil sands sites will continue to remain shut under mandatory evacuation orders along with 19 other work camps north of Fort McMurray.
Shane Schreiber, head of the Alberta Emergency Management Agency, said the oil sands may not resume operations "until the air quality index becomes stable and until we get a couple more days of getting good firefighting done on that fire".
Meanwhile, Alberta Wildfire Manager Chad Morrison was quoted by Reuters as saying at a news conference that they expect to contain the fire over the weekend and are preparing to bring in more firefighters.
Over the coming weeks, authorities plan to double the number of firefighters to put out the blaze. Currently about 1,100 firefighters are at work with bulldozers and aircraft, Morrison said.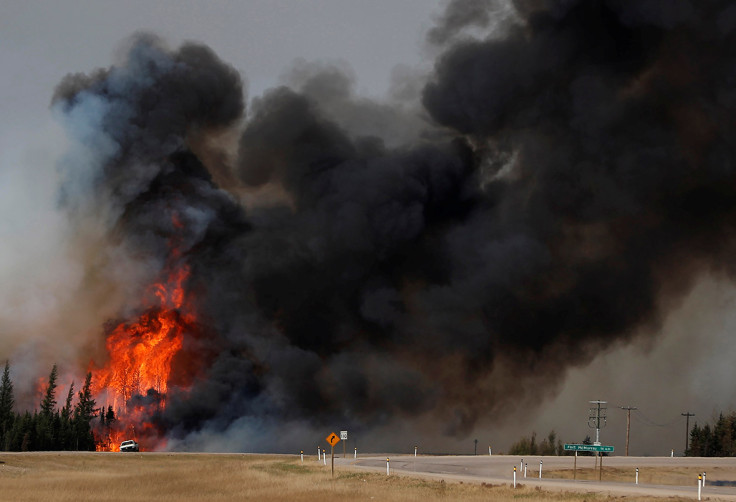 "We continue to have firefighters deployed closely around the oil sands operations and industrial camps," Morrison said.
"The fire will take some time to put out, but we feel that given the current conditions and the number of firefighters we have there, there is no immediate threat (to the facilities). Hopefully this weekend we'll see some much needed precipitation, but until then firefighters continue to dig in and hold the line around the community (of Fort McMurray) and protect critical infrastructure," he added.